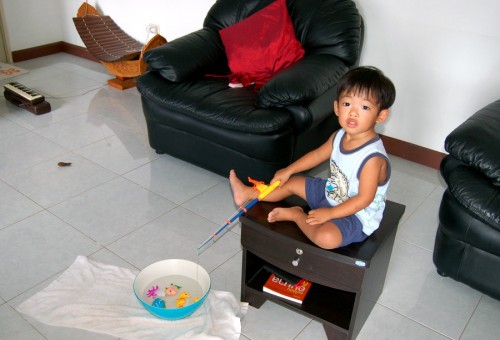 We did this for hours. At least I didn't have to cut bait all day.
//////////////////////
Please note the melodica (a Yamaha Pianica) and ranat (rosewood, I think) in the background. Max's other instruments are the koto, sitar, djembe, snake drum, theremin, recorder, and flute. He is also getting pretty good on the 16″ stainless frying pan.