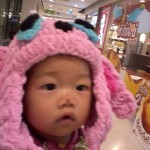 Mina scratched up her nose from falling, so we bought her a hand knit hat* that doubles as a helmet. It's the only hat she has ever tolerated wearing.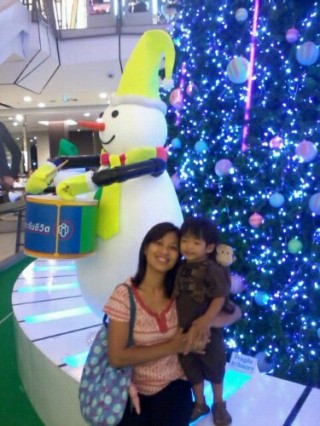 Max likes taking photos with mommy.
/////
* Max and Mina got matching Lilo & Stitch hats sold by a nice stall vendor. 360 Baht for the pair.