This is a video from last week. The whole funeral lasted seven days.
I have read online about soil or water being provided from the royal institution for these affairs; in this case it was a candle with a bundle of flowers (made from corn husks and fragrant tree bark) that was eventually lit by a representative from Bangkok. I need to find out more about this, though.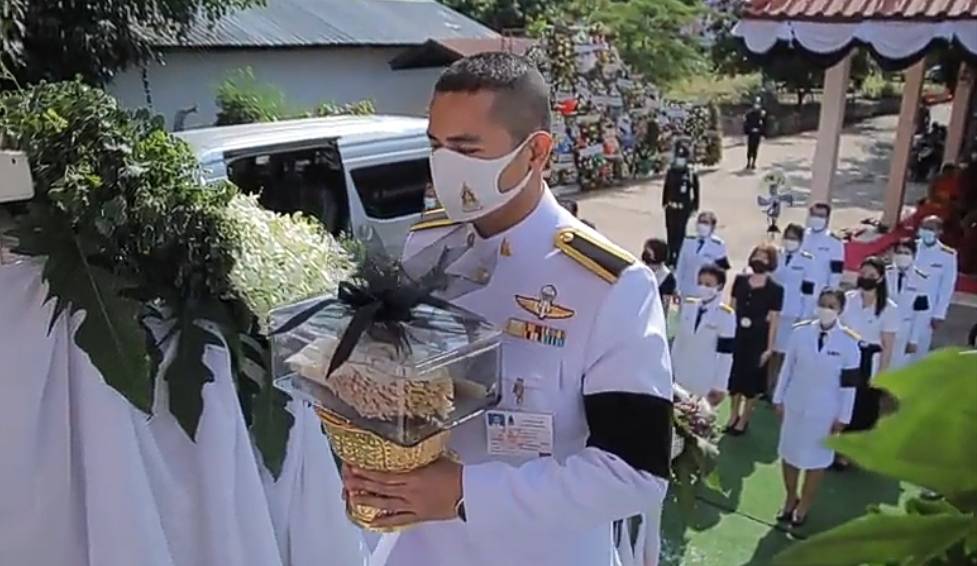 This was my second time at a funeral with these honors, and I learned a lot more this time. It was a fitting and touching sendoff for Nam's grandmother.