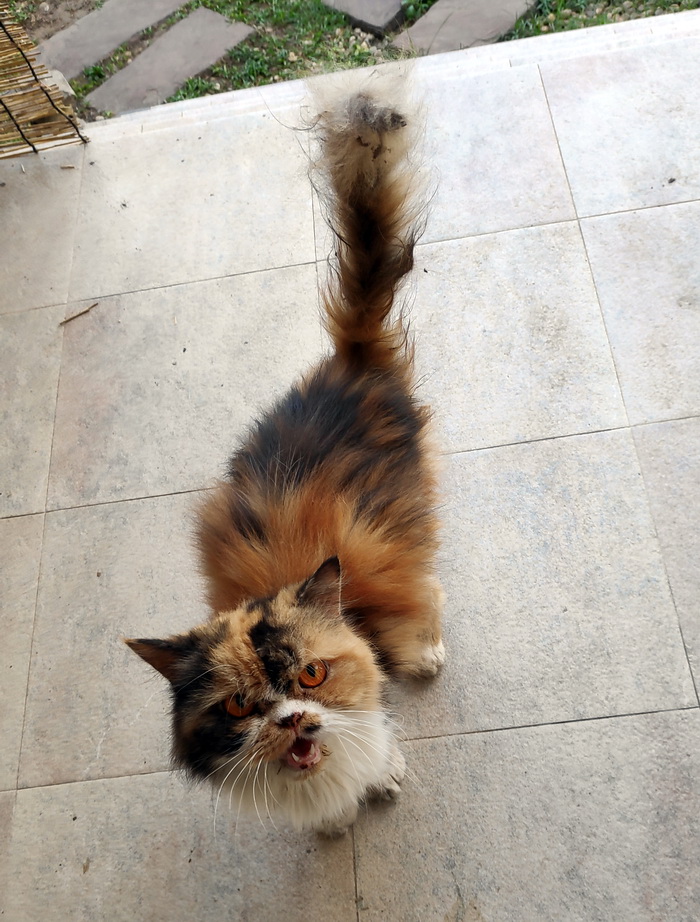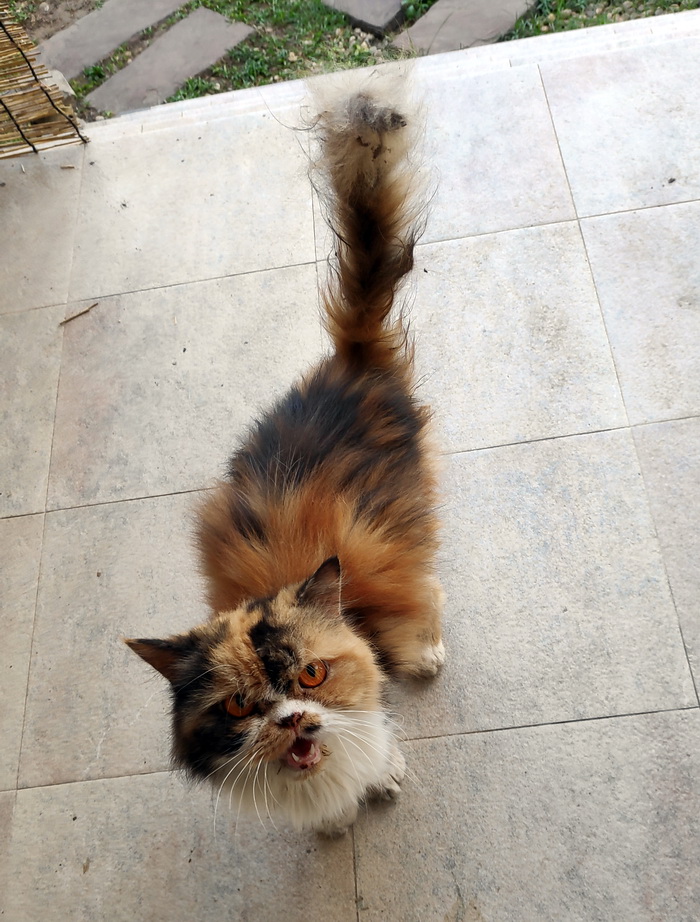 Cats come and go at this house, but Nam Kaeng was special because she was so sassy and a patchwork quilt kind of mean girl. The first time she ran up to me, I thought she was rabid because she was so familiar and insistent on getting scratched on the head. It turns out she was just claiming her new servant.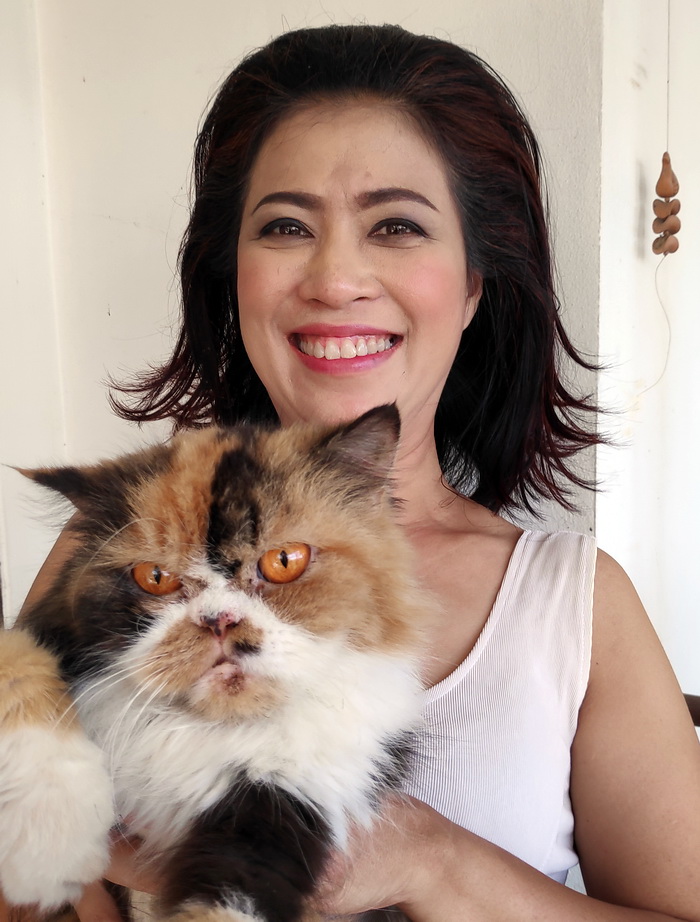 It turns out she came from a neighbor's house and just decided to live here with our other cats, much to the consternation of her owners. I took her back to their house several times, and they kept her in a cage, but she managed to escape and come back every time. One time, she came back with a lion cut.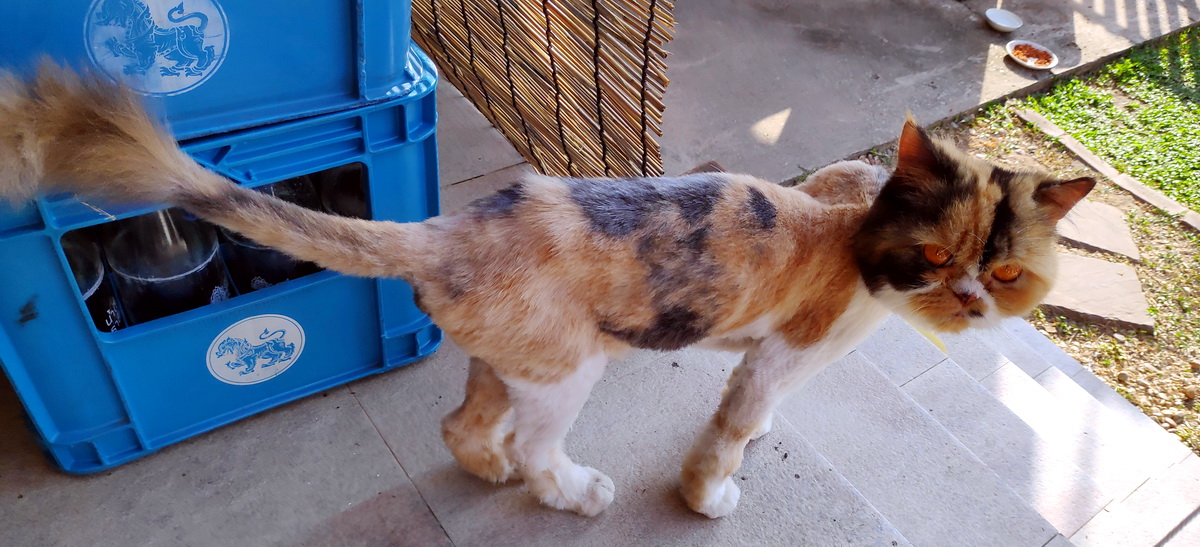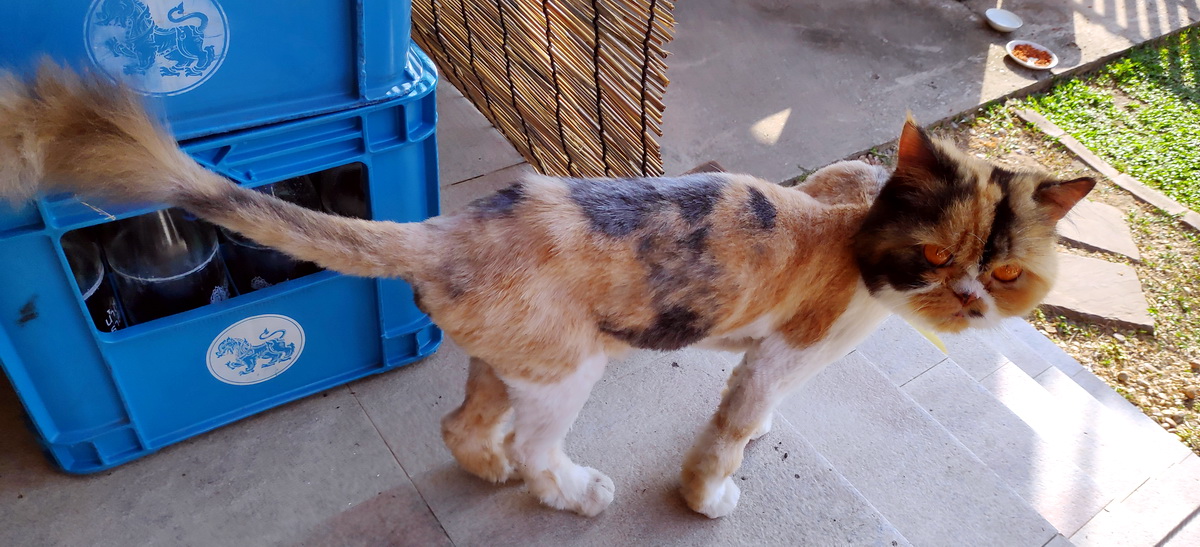 So as it turns out, this murderous heat wave was probably just too much for her. She died in our driveway on the first day of Songkran, and we didn't find her until two days later… So sad!
Goodbye, Nam Kaeng!