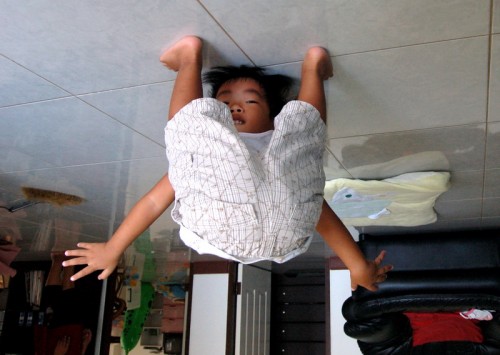 From today, Monday's my only day off – and I'll take it, because until now I didn't have one (I was teaching at least TOEFL prep night classes every day, but they finished last week). I figure I'll spend the morning drinking cafe creme and playing on the computer, clean the Crown's spark plugs before it gets too hot, and go in to the office in the afternoon.
Max is staying home because there's only one teacher at school (one quit and another's at a seminar) today and he's coming down with a cold or something. It's easier to make sure he gets enough liquids and sleep at home… BUT HE AND MINA ARE FIGHTING EACH OTHER AAAAAAALLL THE TIIIIIIIIIME!
It doesn't feel like a day off.