I went to the annual Chinese festival in downtown Maha Sarakham last month; this is one where they host Chinese opera at the business association meeting hall (I uploaded crappy vids of the opera this year here and here). Aside from the performance, which I generously bear for up to three whole minutes every time I go (once every couple years), I also like walking the wide area of stalls filled mostly with unimpressive yet numerous food vendors.
At the end of one row of stalls was a memory card/USB thumb drive vendor selling at very low prices. I picked up this 8GB Kingston stick for a couple hundred baht with the intention of filling it with Mickey Mouse Clubhouse and Yo Gabba Gabba episodes for the kids, which they can use with our DVD players at home and in the car.
Unfortunately, the plastic case of the flash drive separated into halves within a week of unpackaging, and most of the files stored on it were corrupted or lost even after low level formatting. I had noticed that the packaging looked a bit suspect just after buying it, but had used fake name brand USB sticks before and hadn't had any problems… I took a closer look at the packaging: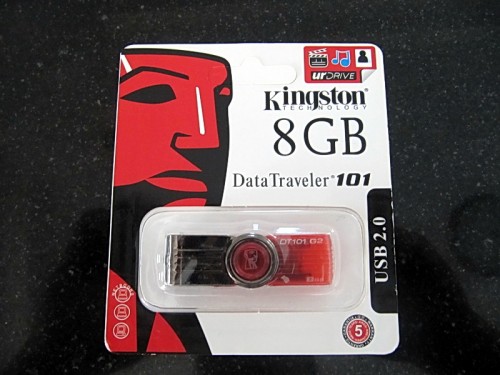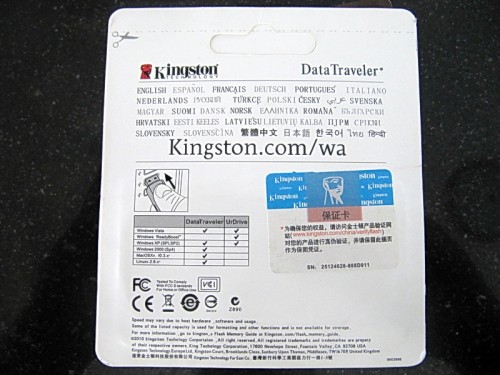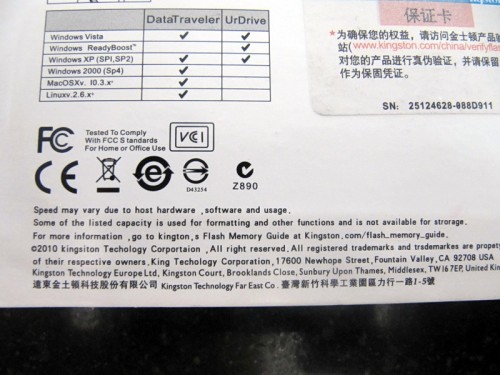 Lesson: If you buy fake crap, sometimes you will be burned.