Max went to study for a few months in Washington state in spring of 2019. Nam took him there and came back. It was hard to watch him go and be away from him because we were such a close family – we ate almost every meal together since the kids were born (and they were almost all great meals). Well, three months turned into four and then six, and then pretty soon he wanted to be there for a whole year. We agreed to the extensions every time since he seemed to be having such a great time. And then the pandemic came.
We watched in horror as one of the first infection zones was discovered at an elderly care facility in Seattle, just a couple hours from where Max was, at my sister's house. I knew I had a short period to go and pick him up and get him out of there before borders started closing. But. He was graduating elementary school the week I chose to get him, so I decided to let him attend that and not deprive him of saying goodbye to friends he had made over the past year. And so, the borders closed everywhere, and the window to get Max back was closed, for years.
Meanwhile, we endured living life without our boy here. It was lonely and we got used to that, and getting used to it also sucked. But guess what? Max got used to living in the states, and we had to deal with that. It turns out he got into a very progressive Project Based Learning middle school, was earning high school credits, and was even on track to receive a scholarship for college! Mina became interested in Max's school. And so, we started making plans to apply for Nam's green card and try living in the states for a while. Our plan was to get the green card sometime next year (there are no time guarantees and the various government agencies are all backlogged) and move over there in some fashion – a huge move, but it still gave us some time to prepare for everything.
So of course, everything got moved up. We found out that Mina had a chance to get into Max's school that wouldn't last very long, so we jumped at it.
Mina is unsure about going.
Mina wants to go.
Mina is going.
I will take Mina there and come back. Mina and Max will be together in the states until Nam gets her green card, and then we will follow after settling accounts here in Thailand.
The last three years have been hard without one child here.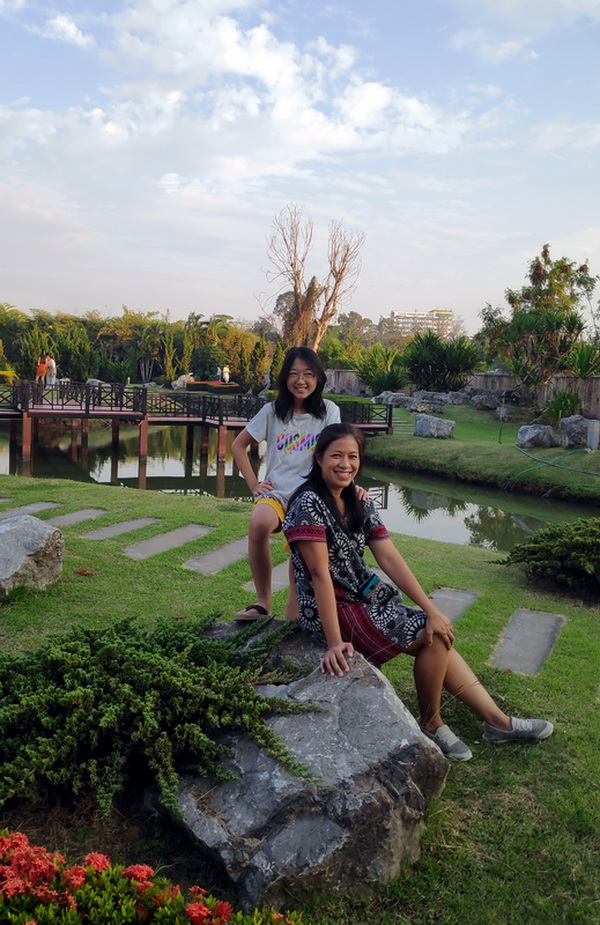 The next year will be even harder without both here.