Just feel like posting some old food photos that have been sitting patiently in a folde called "blog" on my desktop for a couple years.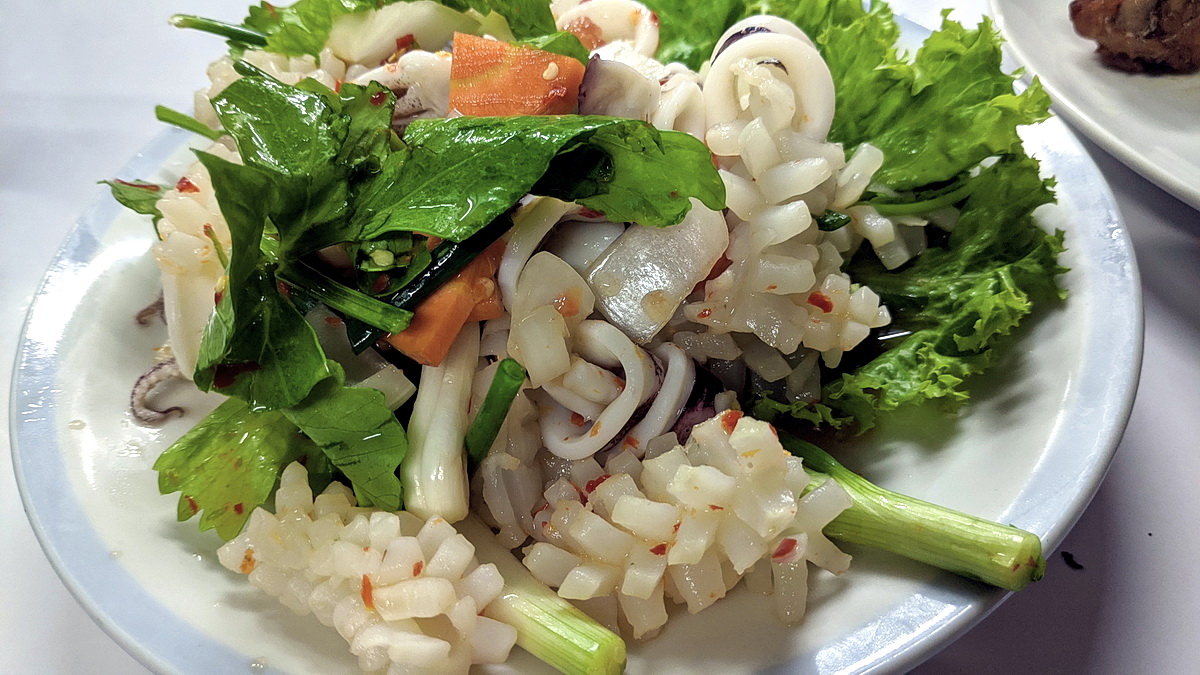 This is Yam Pla Muk, or Thai Squid Salad. I don't remember exactly where we ordered this one. "Yam" is a type of Thai salad that's spicy, sour, and kick-ass: Thai salads… These are among my favorite foods here, and we eat them all regularly.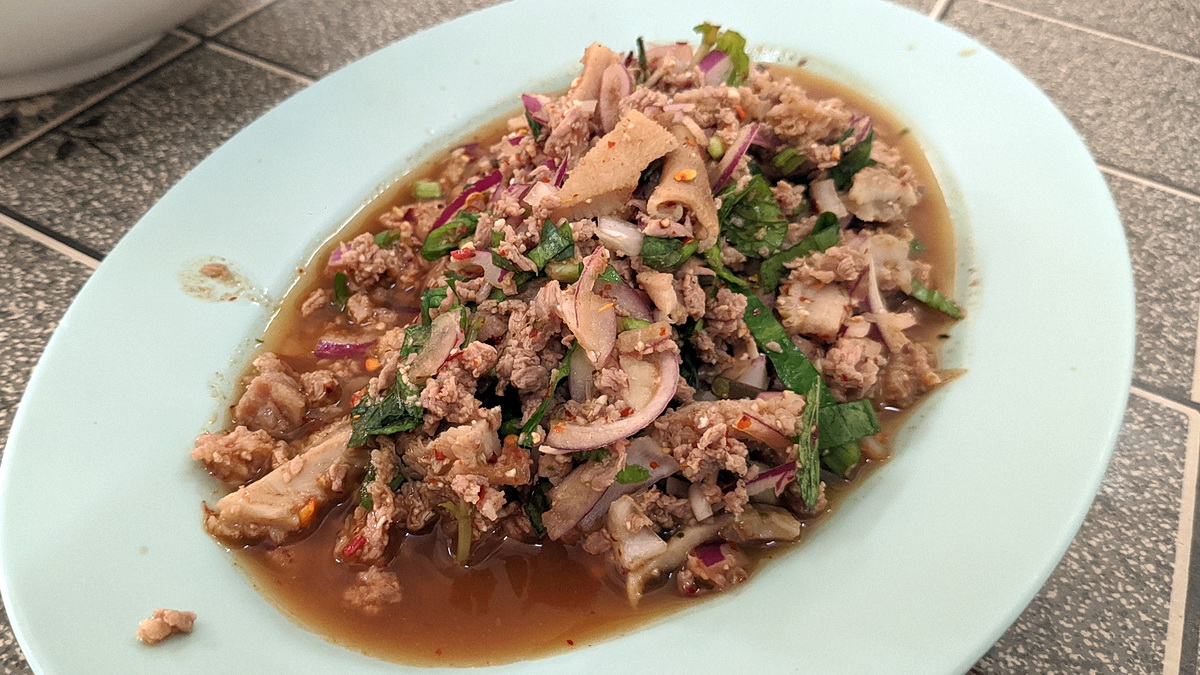 This one is larb, which is also one of the Thai Salads mentioned in the link above. Specifically, it's larb moo, or pork larb. Larb is also known as a meat salad (which is obviously the best type of salad). This plate of larb is from a restaurant specializing in it and other meat dishes in Sangkha, Surin. We visited there last year when Mina's great grandmother passed. It was the first time we'd been to this restaurant, even though we'd been going to Sangkha quite often to be with relatives for new years. I'm not sure if we'll visit there again any time soon, although some of Nam's aunt's are moving into her grandmother's house.