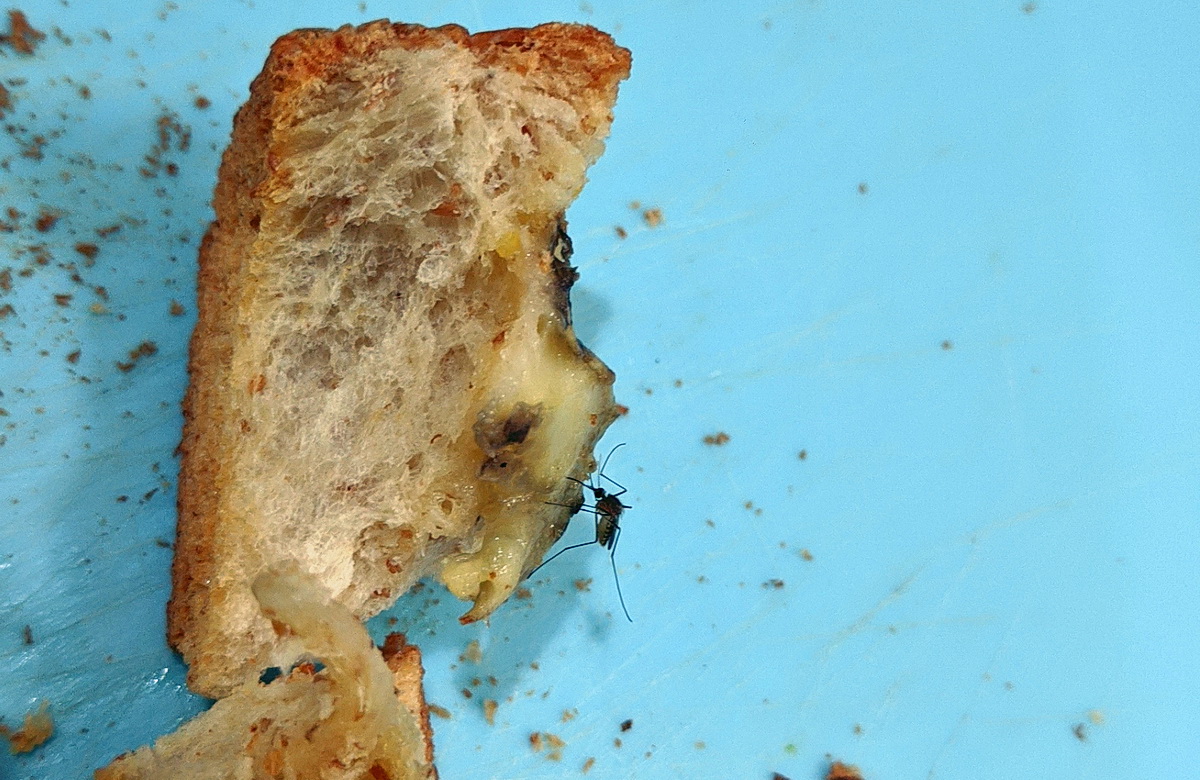 It seems I forgot to upload this but it was taken a bit more than a year ago, during the first lockdown, when fears were high, but there was only a single case of coronavirus in Maha Sarakham province, imported from Buri Ram. We are now on our third self-imposed lockdown and this third wave was the largest for our town (over a hundred infected), and Thailand as a whole. The kids were spreading it in between lockdowns at bars and outdoor pubs.
Things were all back to normal for maybe a month or so, then one superspreading student brought it back from Bangkok partying. I'll be teaching classes online again next term, even if it's not mandated, because less than 1% of the population of Thailand is vaccinated at this point. My fam is waiting for the Pfizer, Moderna, or J&J jab, because the free Chinese vaccine is only ~50% effective against the new strain in Brazil, it seems.
Mosquito eating banana toast, y'all.