Somebody brought their bull to graze on Nam's mom's property. This is a fairly normal occurrence in rural Thailand.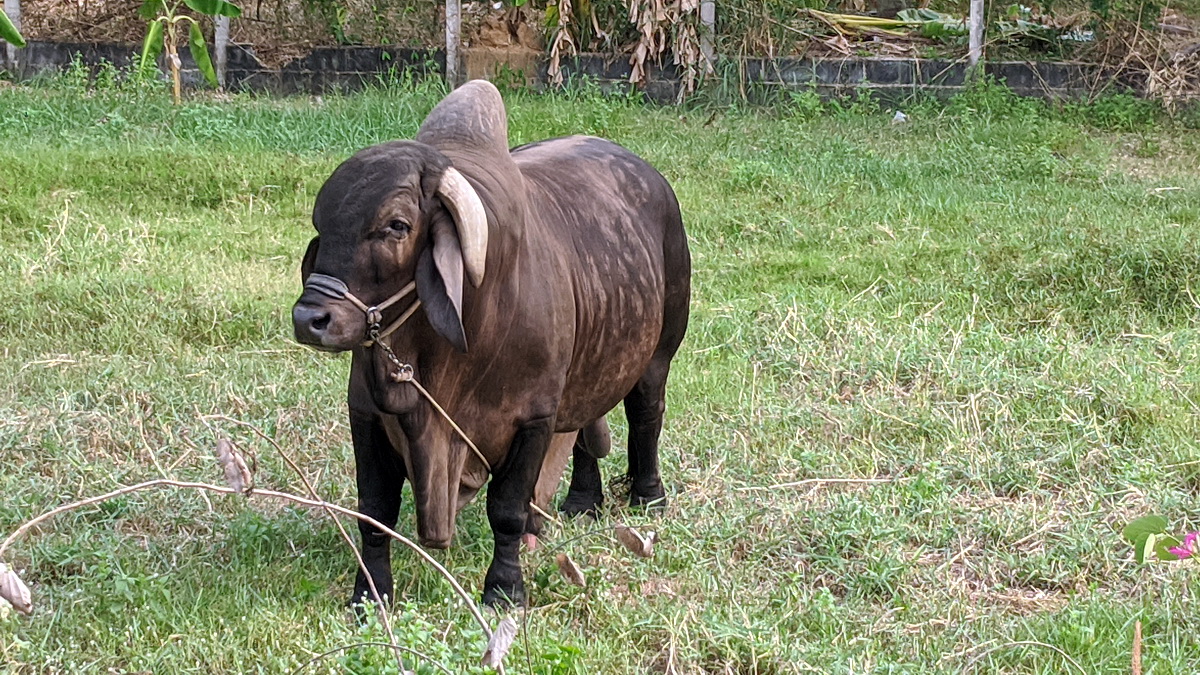 And this is as close as I dared get to it.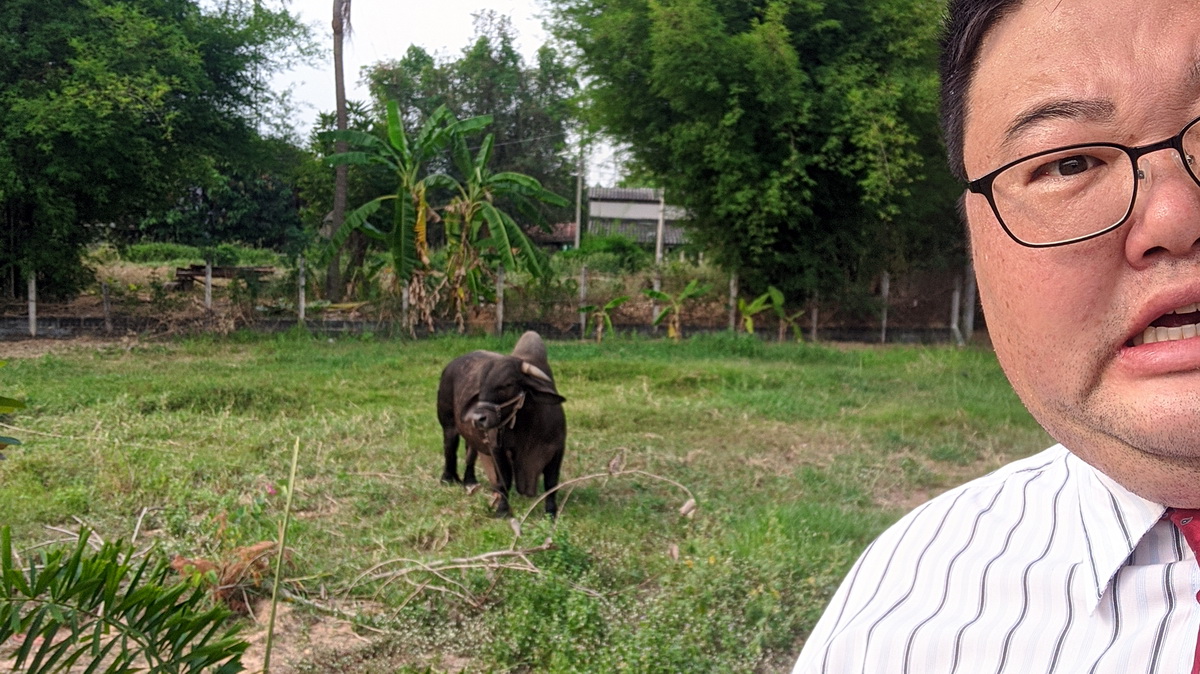 I was wearing a shirt and tie because I'd just come back on the way home from teaching a training course at the Maha Sarakham Provincial Office of the Comptroller General, by far the longest name of anywhere I've ever worked (and even a long name by Thai standards). The first thing I had the trainees do was memorize their place of work in English.
Anyway, this bull was just normal. Not angry, not scared, but not indifferent to our presence, either. So that was cool.