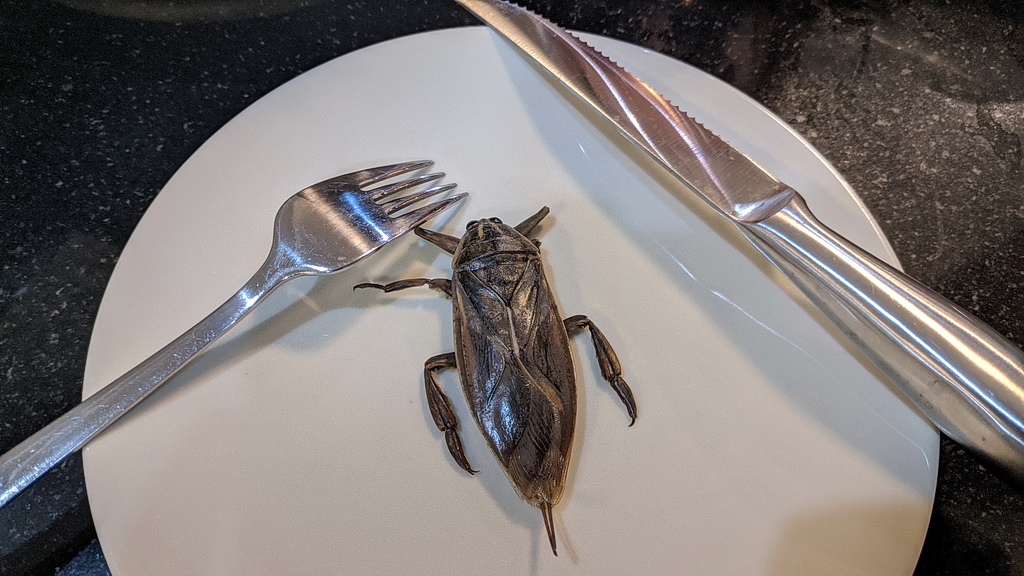 "The Vietnamese call this insect cà cuống. It is a highly prized food and often boiled and fried whole." LINK
Here in Thailand, it is called maeng da or malaeng da, and is mostly used ground up in chili paste called nam phrik or jaew bong. The pheromone that so famously attracts the females has a unique and powerful scent, unlike anything else I've ever experienced. Not unpleasant in and of itself, but very strong. I can eat it, but have never tried it raw… I found the one above freshly dead, in my driveway. It did not smell. It's the only one I've seen in the wild, although they sell them live at the fresh markets and deep-fried at edible insect stalls.
Incidentally, maengda is also slang for "pimp" in Thai.