Holy shit, no wonder Northeast Thailand is so misunderstood: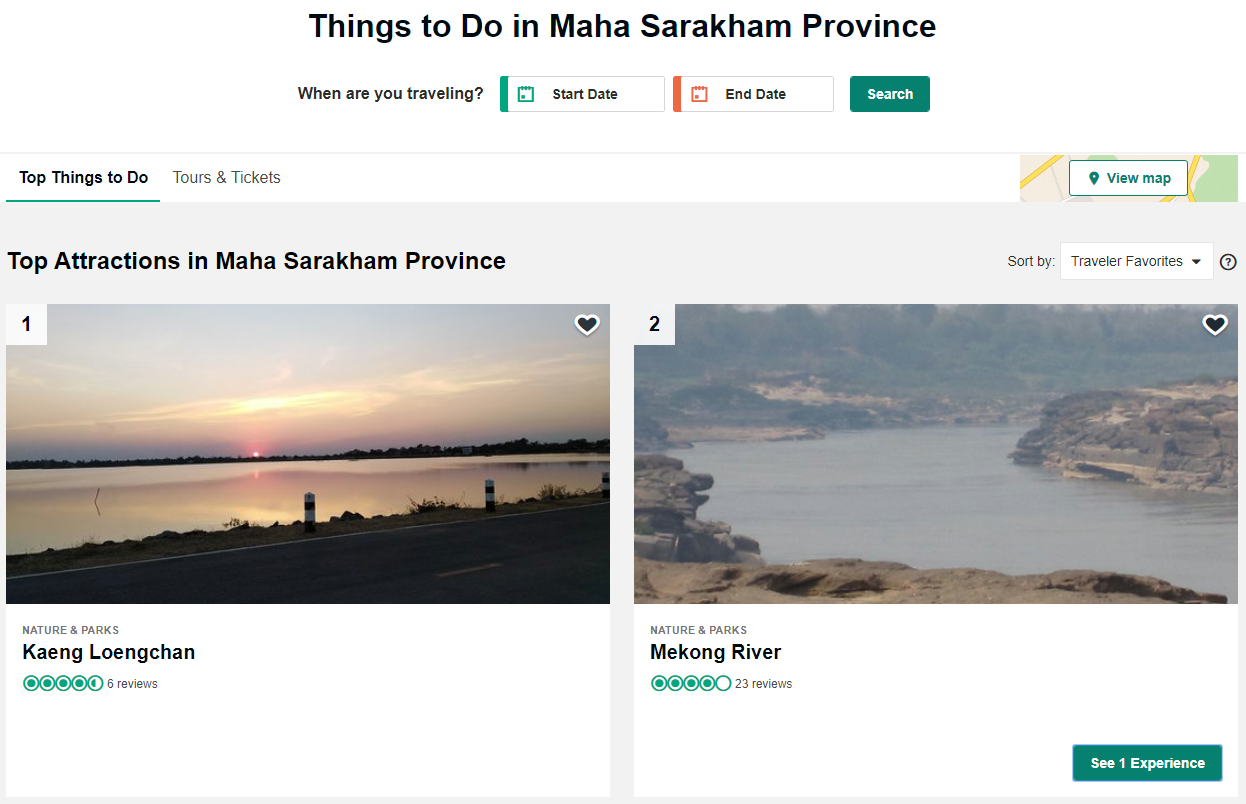 The closest the Mekong River comes to Maha Sarakham province is around 170 kilometers away, in Mukdahan. One of the tributaries of the Mekong, the Chi River, does flow right through Maha Sarakham province and city, so it is connected, but if you want to use that logic, I nominate the Adriatic Sea as a wonderful Thing to Do in Maha Sarakham Province.
Also, the Mekong probably shouldn't be grouped into Nature & Parks anymore since the water is barely flowing at times and most of the wildlife is dead and gone. The most accurate description for the foreseeable future is, "Heavily Exploited Power Source Where Giant Catfish Once Lived."
I clicked the green See 1 Experience button shown in the lower right corner of the graphic above (the actual page is here). It took me to a page called OVERVIEW MEKONG DELTA (My Tho – Ben Tre)… Both of those places are in Vietnam for fuck's sake! Not sure if Trip Advisor is aware if these two countries are not same same or if they are aware and it's all just keyword games (because the word "Thailand" is in the link for a page having nothing to do with Thailand), but either way, it's fucking despicable… Shitty travel sites should at least be responsible for lightly educating the shitheel tourists and backpackers they foist on the locals, yo.