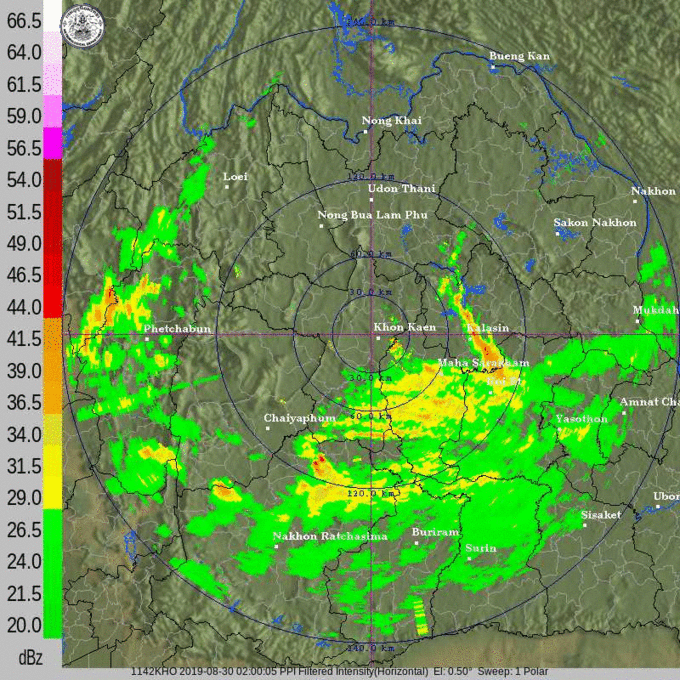 Tropical Storm Podul (North Korean for "willow") has been dumping on us since around midnight and I spent the day trying to prevent everything we own from being flooded including vehicles, property, and cats, as well as preparing to sign a lease for our new juku and organizing teaching materials for a seminar at a vocational college in Roi Et city tomorrow (which just got postponed until next week).
My home: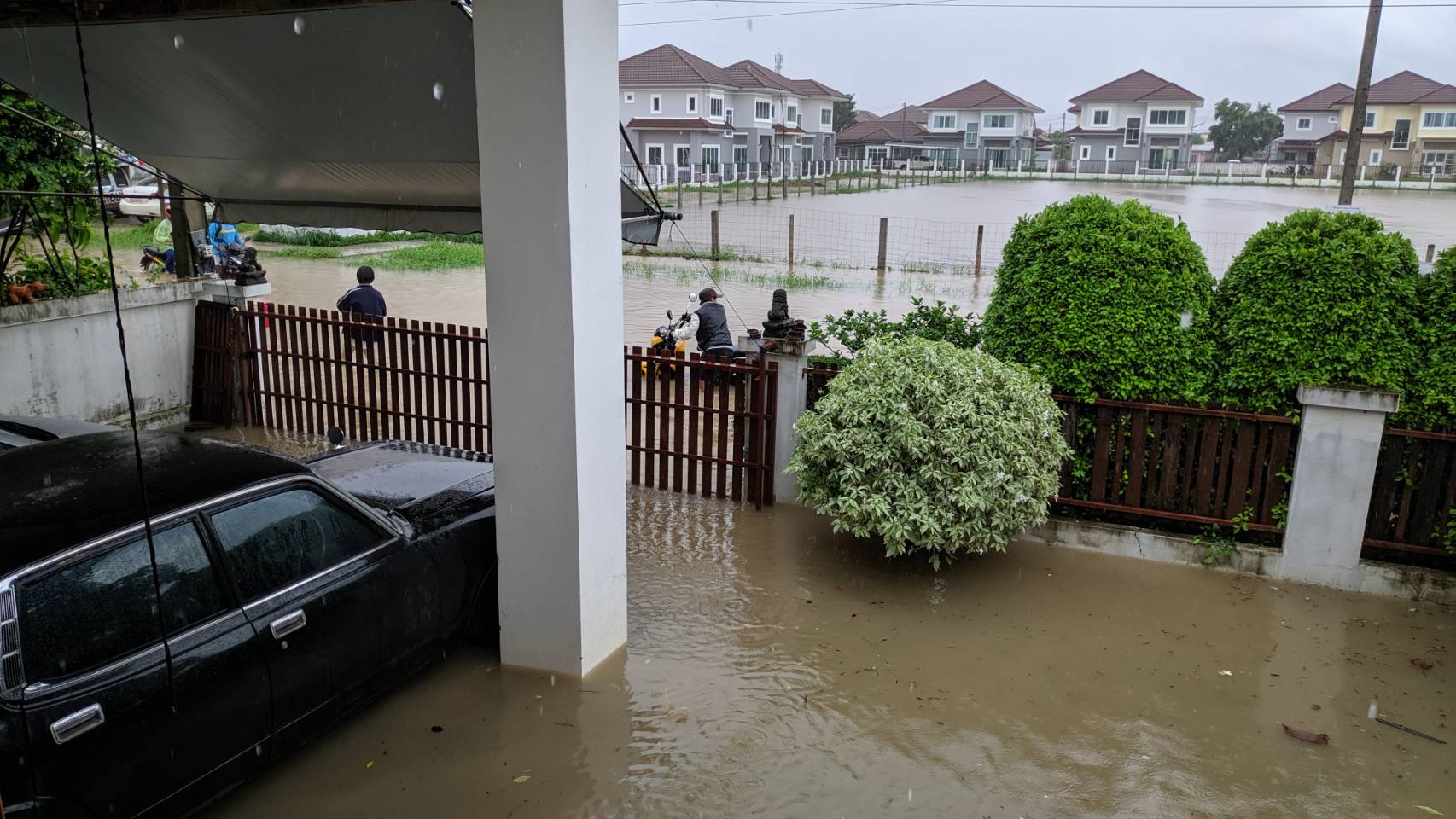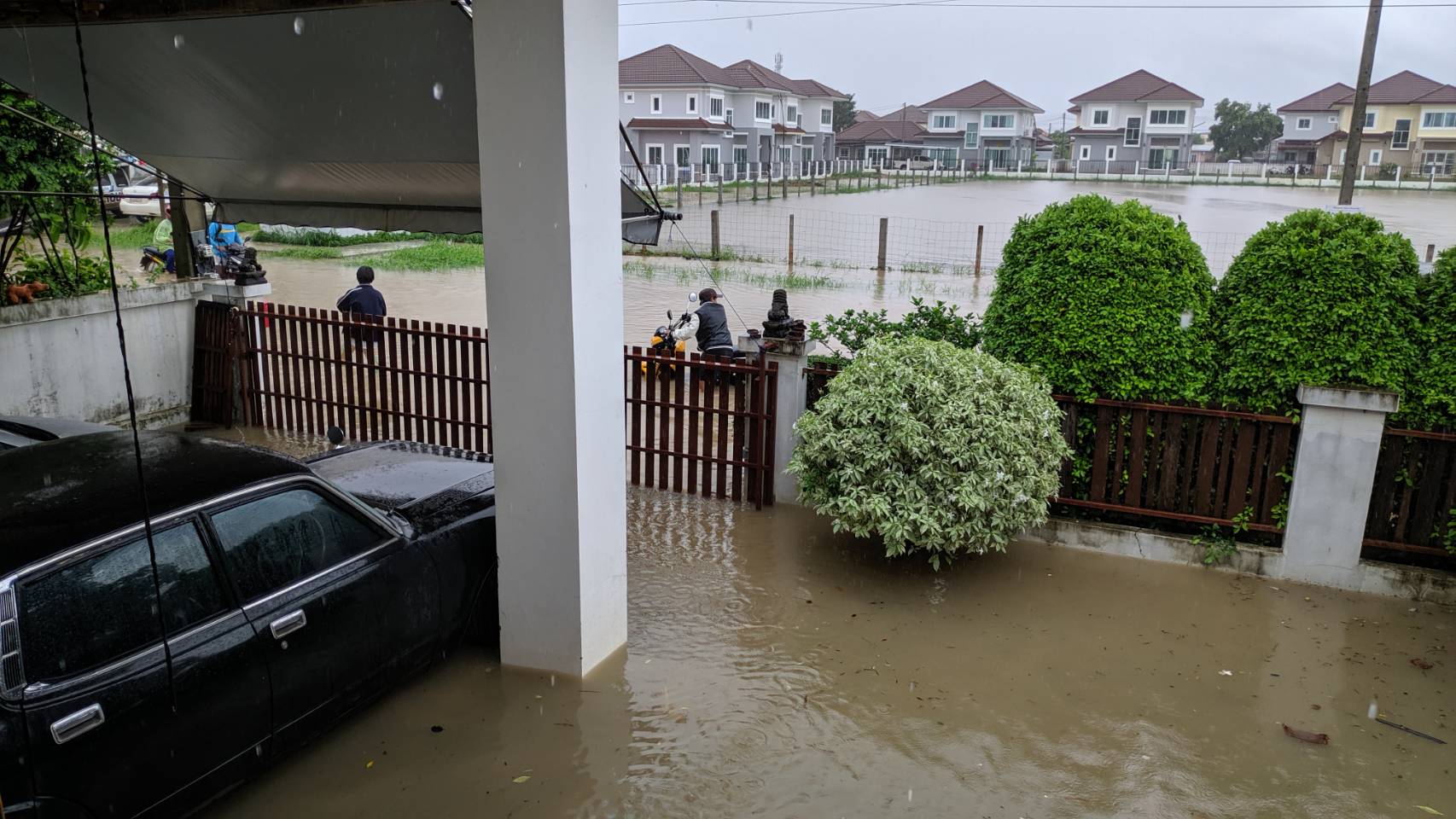 My work: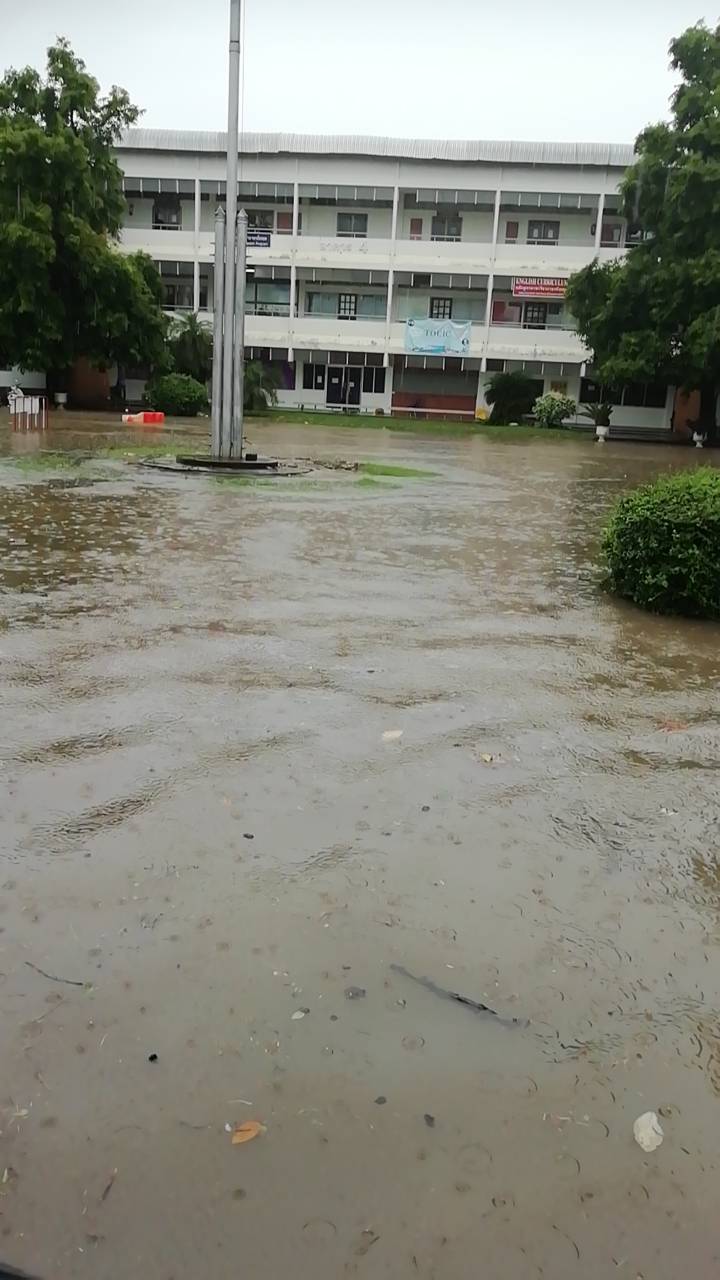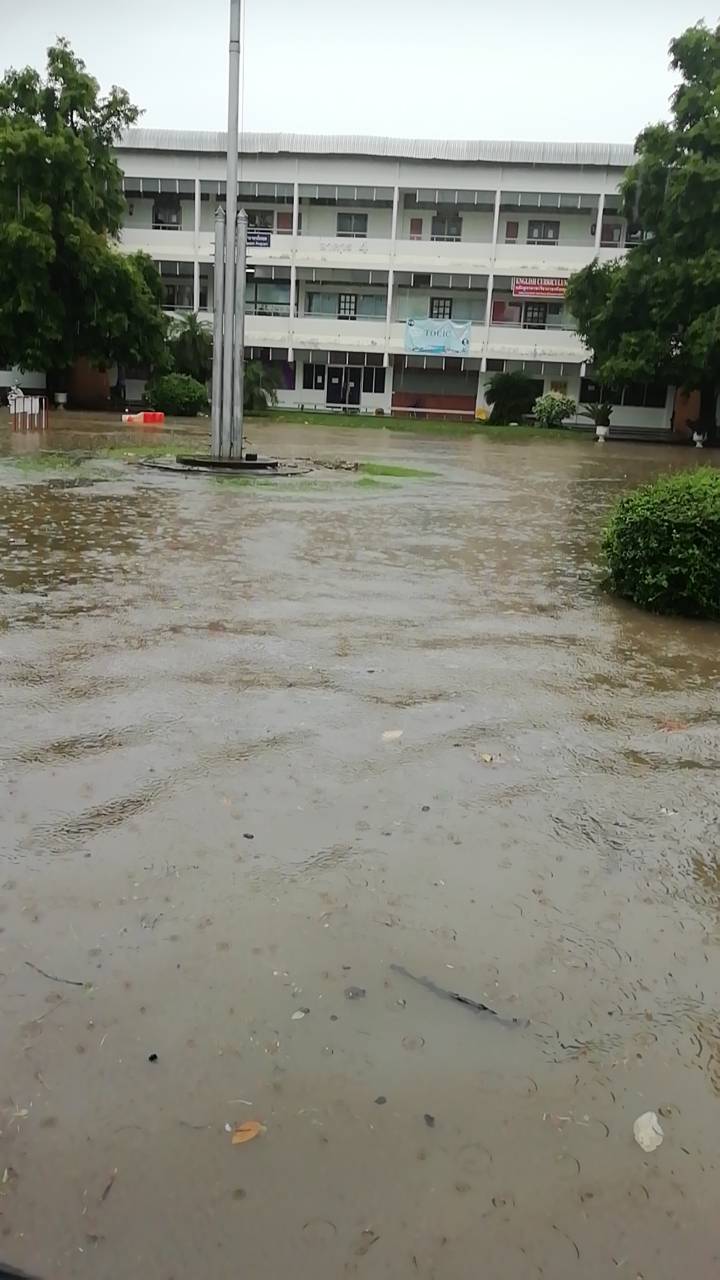 The highway we were supposed to take: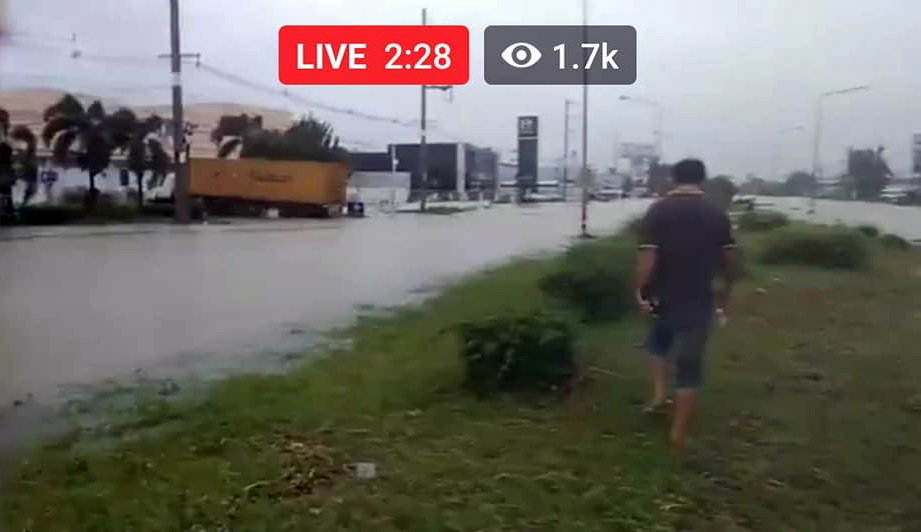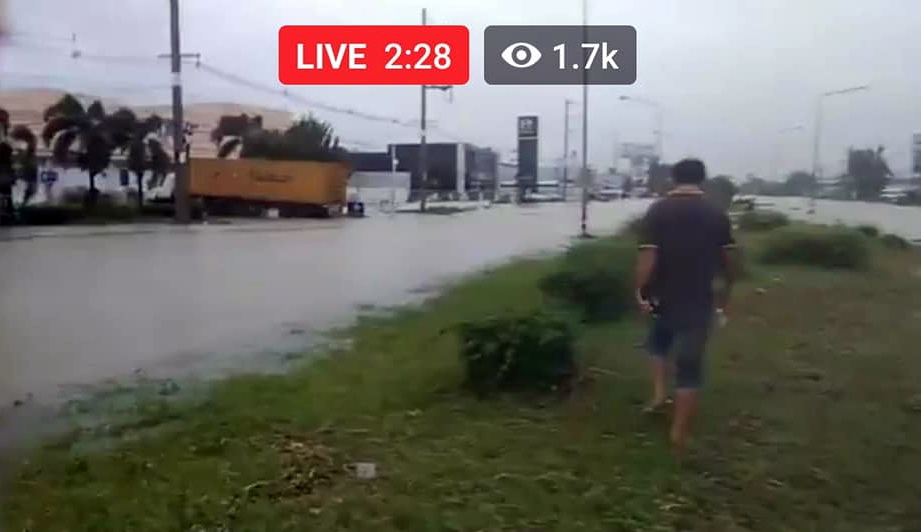 The area we were supposed to go: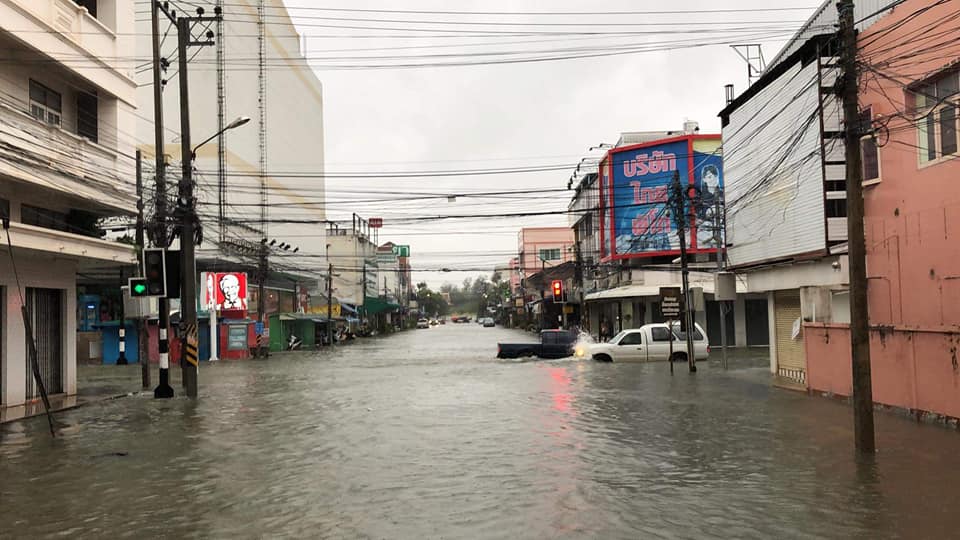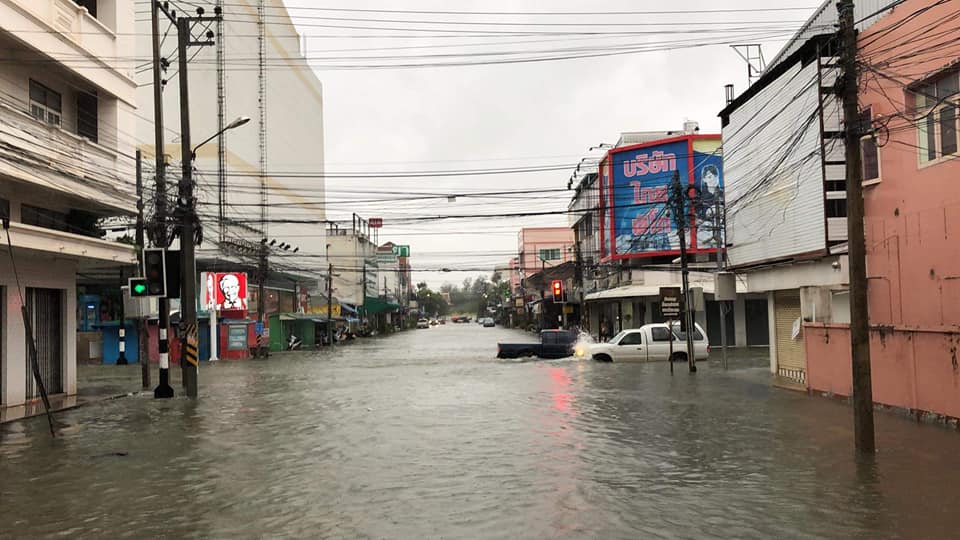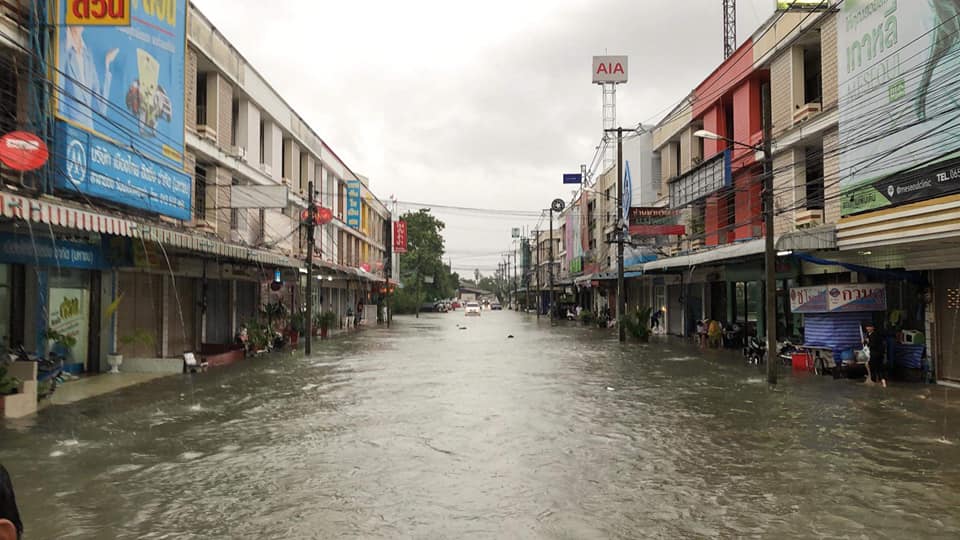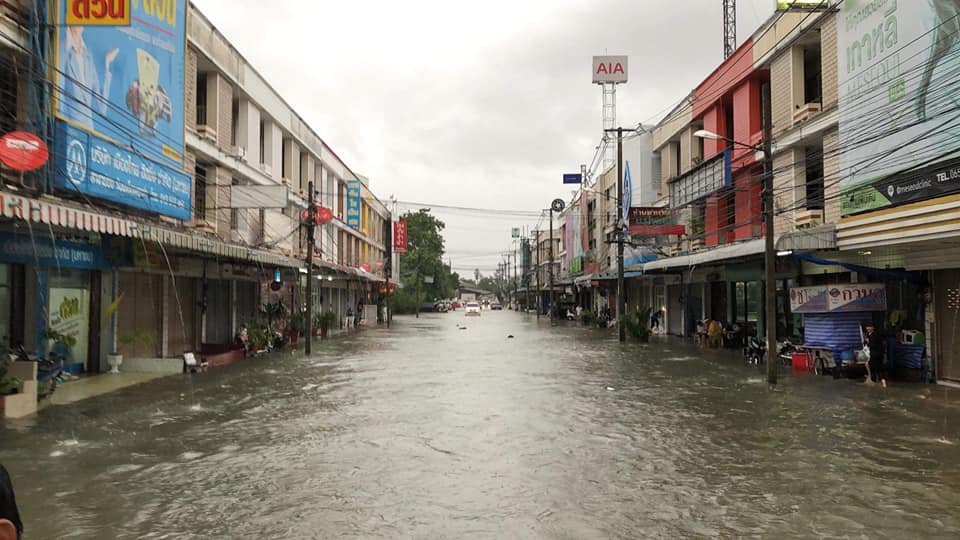 A new skyscraper being built in the shape of a wot (alt spelling: wode; the circular pan flute of Isan):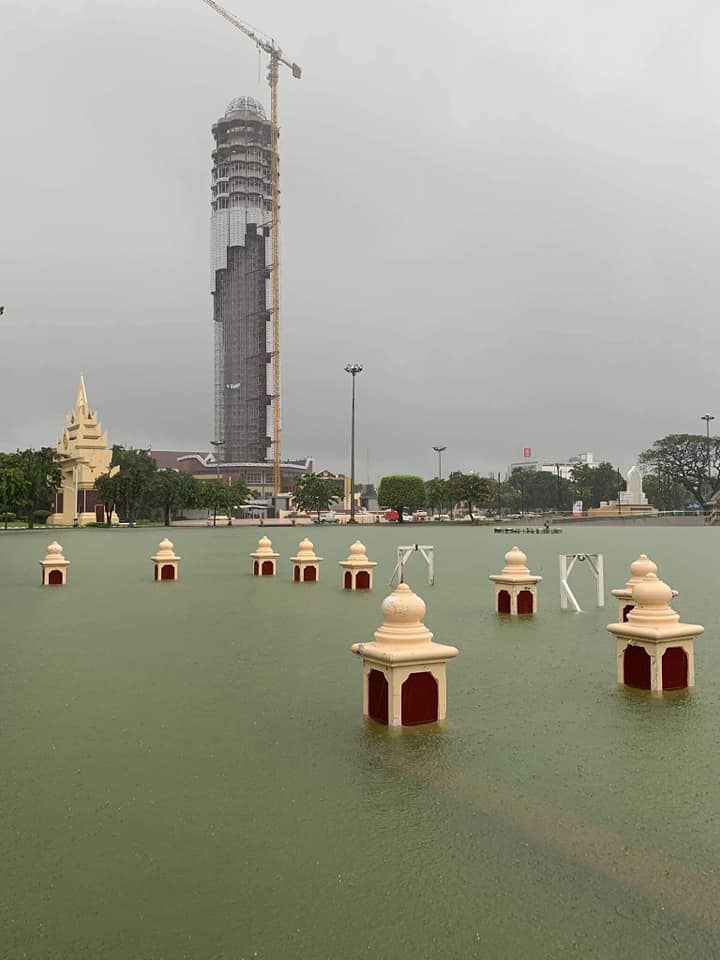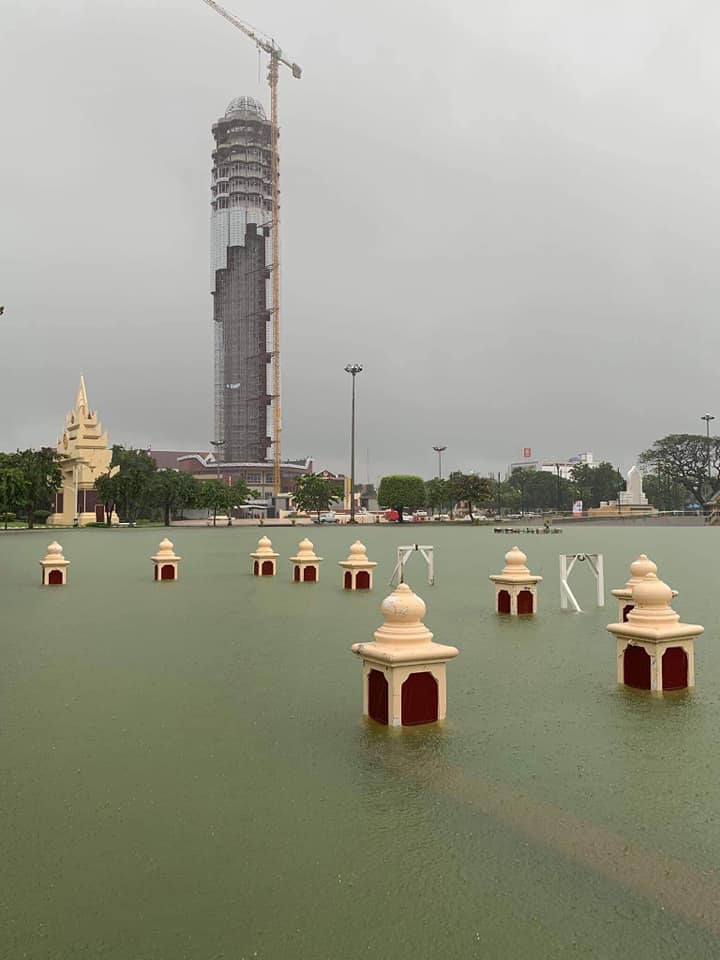 The newly-created Roi Et Coast Guard station: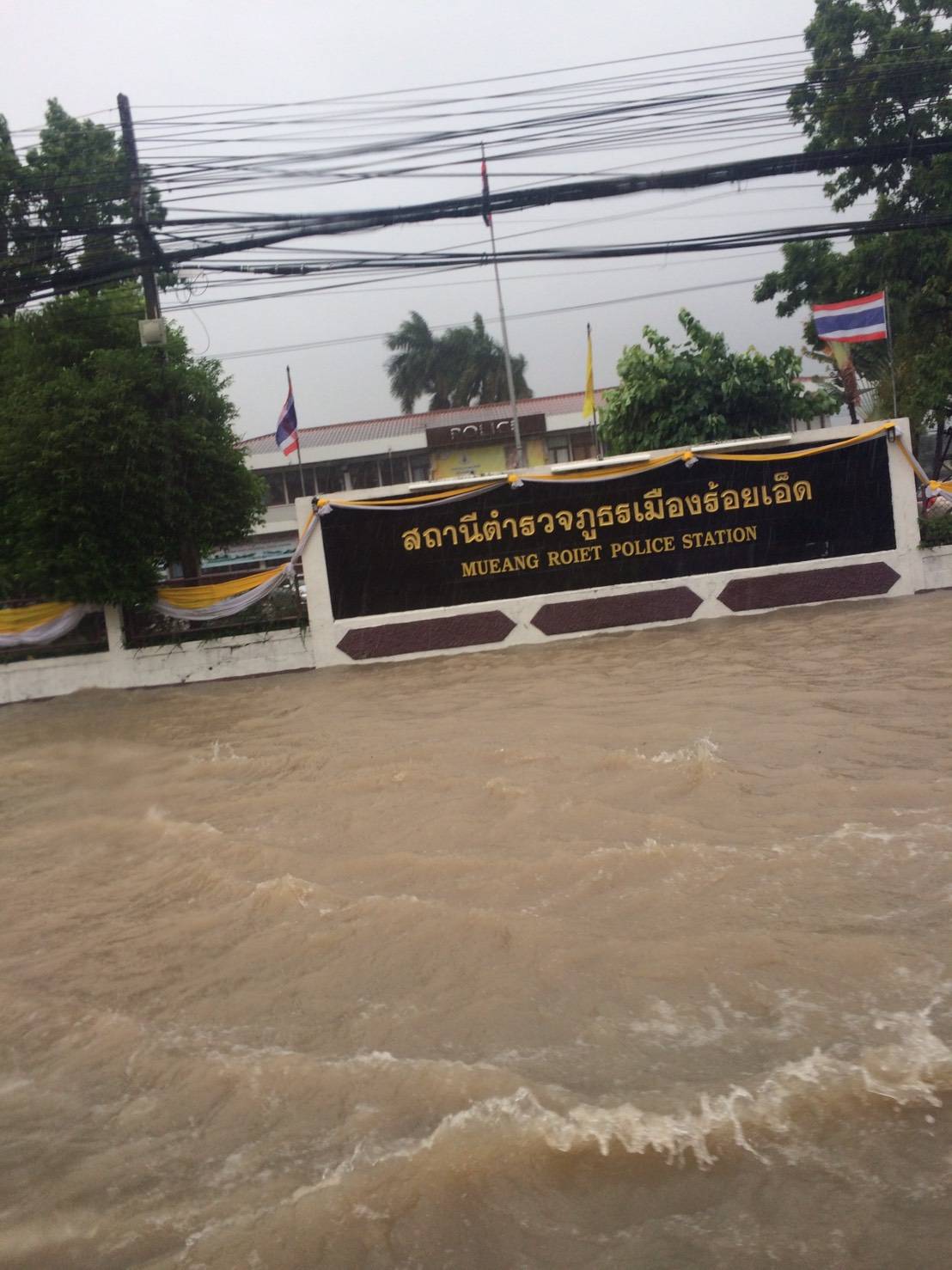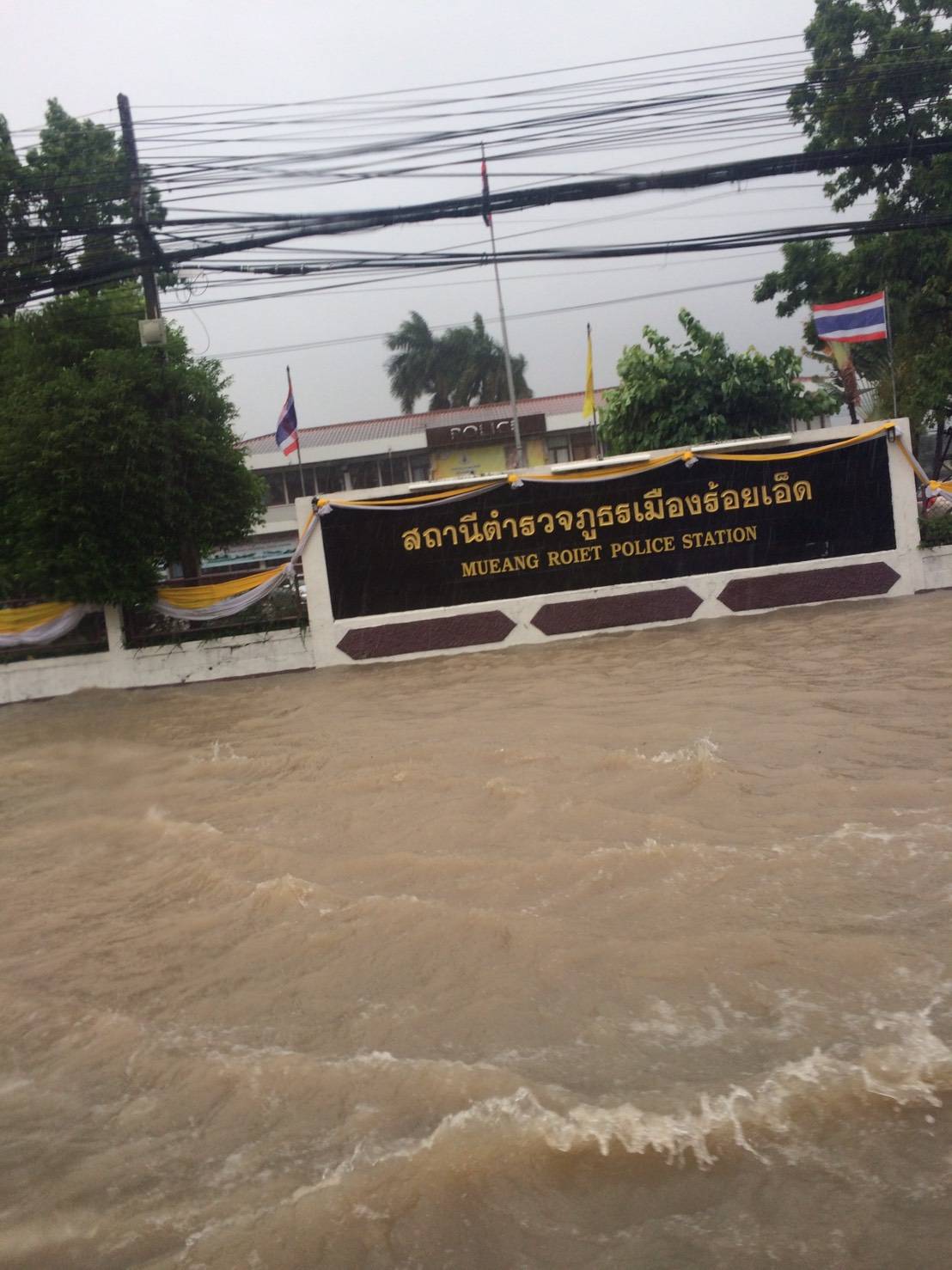 And finally, a common sight in the countryside that always brings a smile to my face: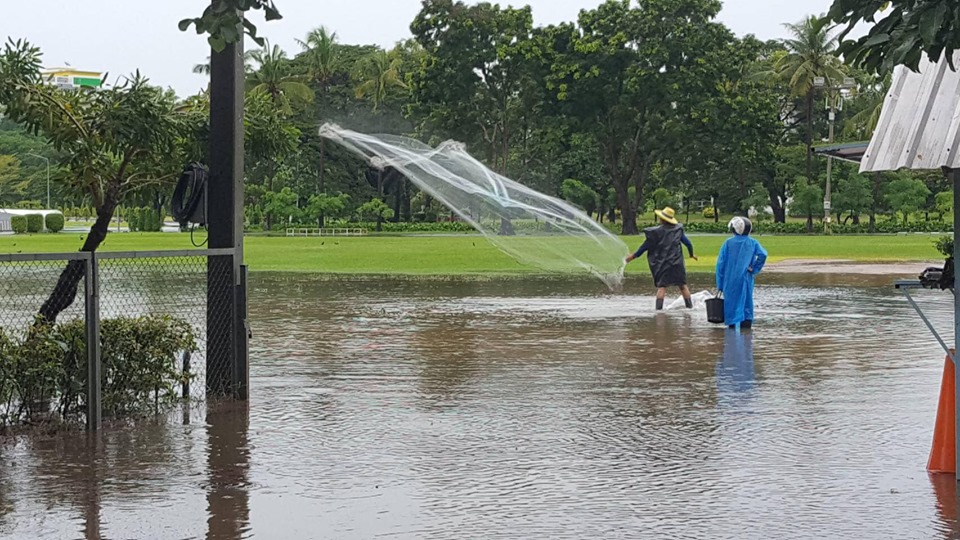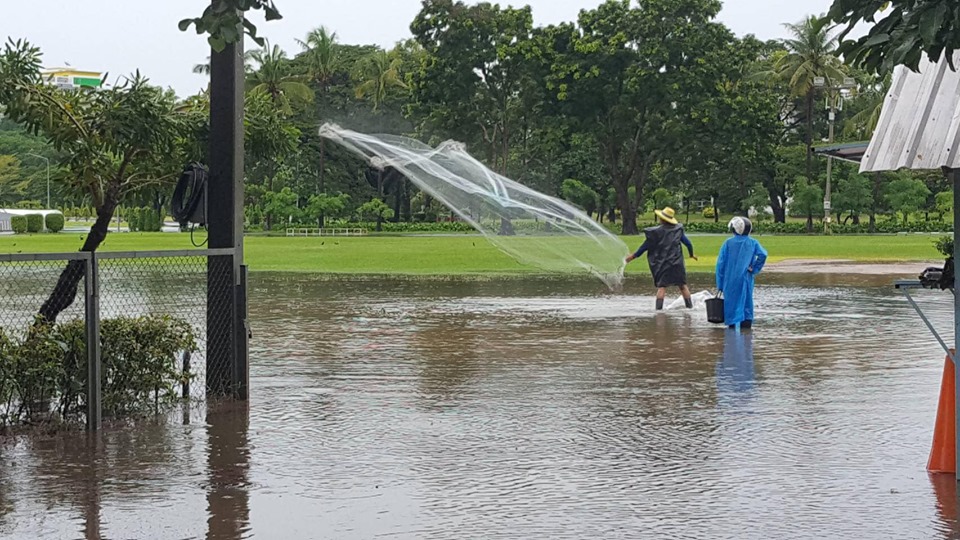 That's the road to Max and Mina's school, a couple minutes from our house on the old Maha Sarakham University campus. Nam also found a big pla salit (gourami) stranded in our driveway, and I pushed his armored side along until he could swim back down into the flooded street. When she told a friend about this when we went shopping later in the day, he asked quite seriously why we hadn't eaten it!
Note: Most of the photos on this page are borrowed from social media and were forwarded multiple times before I used them here. Please let me know if you'd like attribution.