I've been teaching the new freshman classes of Chinese students from various forestry and agricultural universities on exchange programs with Rajabhat Maha Sarakham University (my workplace and soon to be alma mater) for several years now. They keep getting more and more open-minded about the world, and the most recent group of 35 from Honghe University was the best yet…
The groupthink is slowly disappearing and real independence is just starting to show. I used this as an opportunity to accelerate their learning with memrise, YouTube, IG, and Facebook.
I'm thinking about writing a paper about how to most effectively stimulate their natural curiosity and independent thinking with only online tools, although it may be not looked upon so kindly by their minders… We have talked in class extensively about what will happen after they leave Thailand the day after tomorrow – their online profiles outside of the great firewall will become stagnant and wither… or will they? It's said there are cracks in every wall.
Anyway, one of the kids just posted this on FB and sent me the translation, and it made me happy.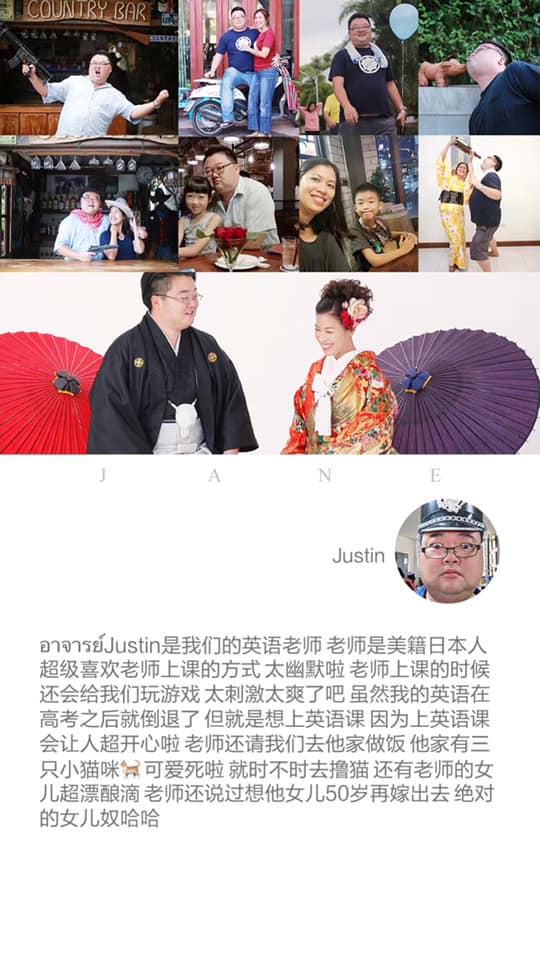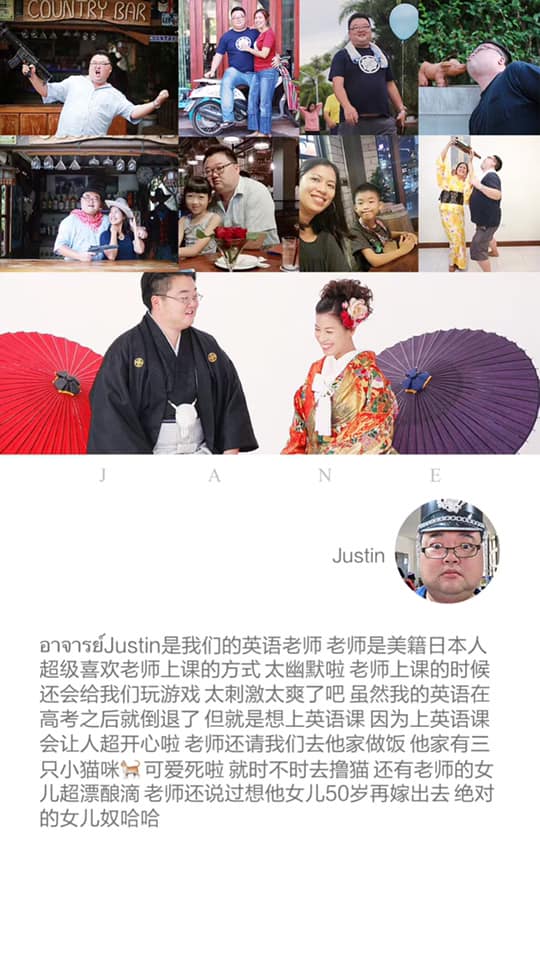 "Our English teacher is an American Japanese and I like him very much. The way of class is too humorous. When the teacher is in class, he will give us a game. It's too exciting. Although my English has gone backwards after the college entrance examination, I just want to take English classes. Because the English class will make me very happy. The teacher also asked us to go to his house to cook. There are three kittens in his family. It's so cute, I sometimes go to tease the cat. There is also a teacher's daughter who is super beautiful. The teacher also said that he wants his daughter to marry at the age of 50. Absolute daughter slave haha "
Rad.