According to their customer support, mytrip.com will not automatically sit your family together UNLESS you specify it at time of purchase and pay extra for it. They repeated more than once that this is specified in their terms and conditions, in reply to my multiple requests to not have my kids sit next to strangers (again).
Hopefully, this is enough to let you know what kind of operation they are running.
I do not wish for anyone to click on the links below, but am including them for indexing purposes:
https://twitter.com/mytrip_com
https://www.facebook.com/mytrip.com.official/
https://plus.google.com/+MytripTravel
https://www.mytrip.com
flights@mytrip.com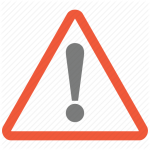 Yes, I am aware that the airline is in charge of final seating decisions. The thing is, we've been flying KAL for 30+ years with no issues; we are long time Morning Clam members and I'm even flying on a reward ticket (the mytrip.com tickets are for my wife and kids).
Please be aware of this unethical company and their stupid policies!