A three day weekend is something special, but especially so when you're a little kid. Mommy was off at graduation practice for her uni, so the kids and I got in the Crown and cruised around lazy Sunday style, picked up some fries at Mickey D's, and went to some shaded outdoor courts across from their school for a picnic and some basketball.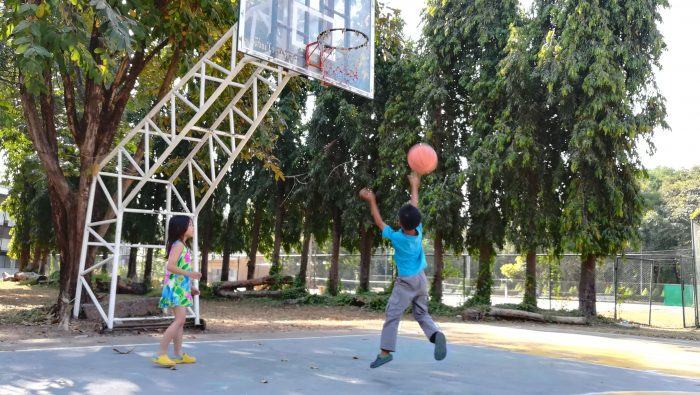 These days, Max is trying out all kinds of sports to see what he likes. He was into football only for a couple years, but has gotten into ping pong more recently. He's expressed interested interest in starting up muay thai again, so we will start on that at Nam's uni next week if we can. Just the past couple of days he's been dribbling around a basketball, so today was the day to find out if he could get the ball up to the basket yet: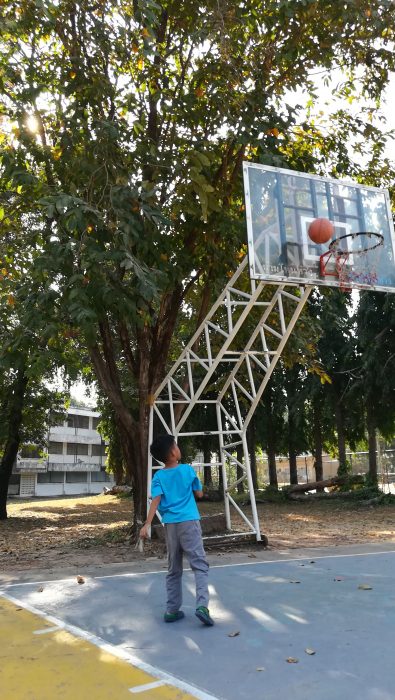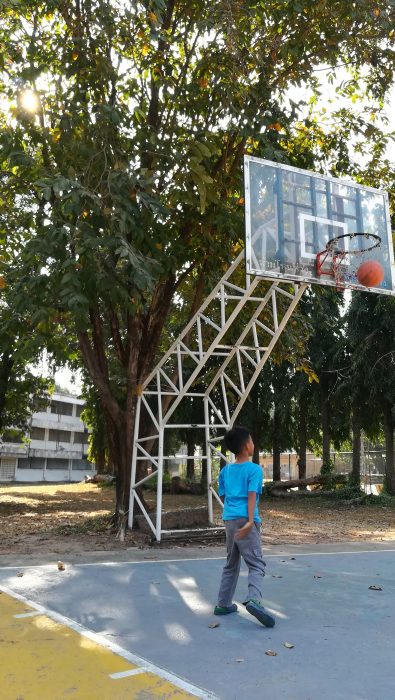 This was his very first unassisted basket, and there was much celebration. All in all, he got in three baskets today and wore the hell out of his arms. As I remember, this is an important growth marker for kids – playing until you're worn out, then playing some more on top of that. So I pushed him some more for good measure.
As we were leaving, some high school girls came around to play in their green team uniforms and we watched them start practicing. Max asked if I could dunk, and I said no, but he should ask the girls if they could.
He asked why, and I told him it might be a good pick up line. He asked what a pick up line was, and when I explained, he got pretty annoyed with me and asked why I wanted him to have such an old (!) girlfriend. I told him it would make all the little girls in his class jealous, after which Max got angry and stopped talking to me for a while. But we listened to trap on the way home, and even Gucci agreed with me.