The morning market in Laos has been replaced by a multi-story shopping mall… Vientiane has been hugely developed in the seven years I've been travelling there. The best way to describe it is as a medium-size Thai city with more third-world bright color gaudiness and even more garbage on the streets.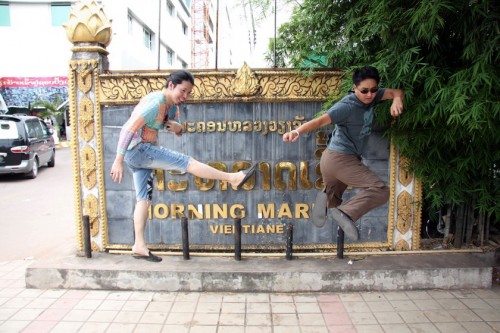 We stopped by a coffee shop where the waitresses wore silk skirts and platform shoes.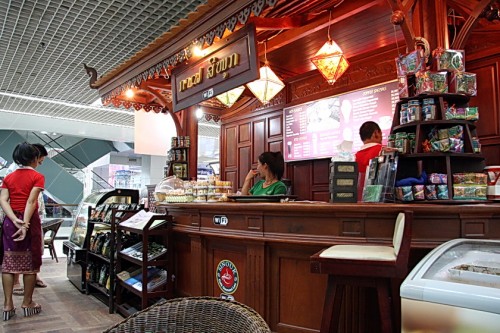 We sat at a really cool coffee bean-filled table.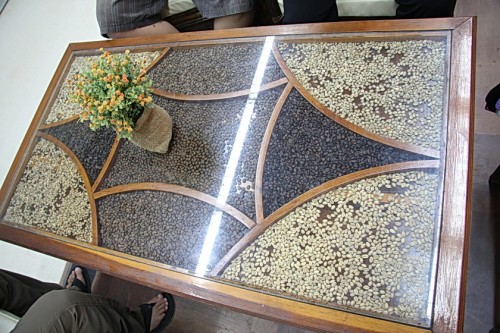 Then we got photobombed by an angry old man.