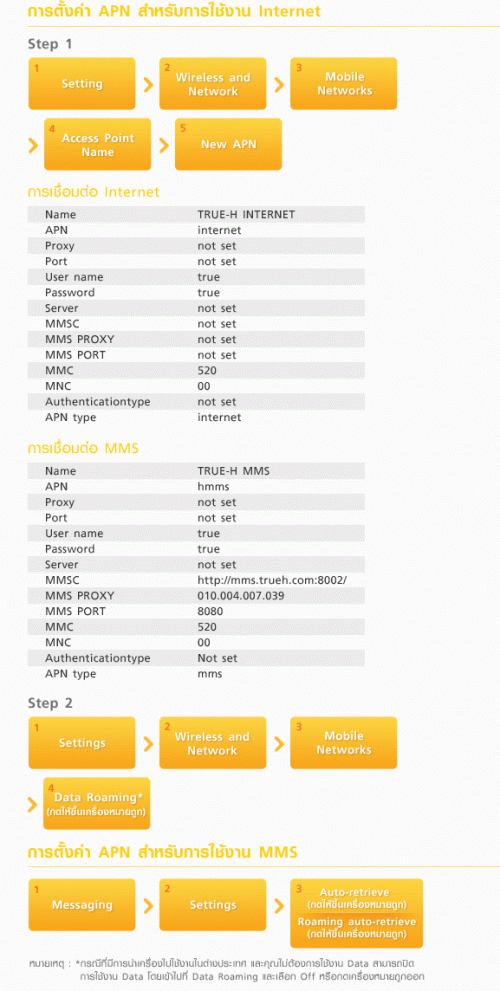 So basically create a new APN with the following settings:
Name: TRUE-H INTERNET
APN: internet
User name: true
Password: true
MMC: 520
MNC: 00
APN type: internet
Personally, I think anyone using MMS in this day and age should just give up and go back to using a typewriter, so I won't cover that.
You can find device-specific info on the True page from which I borrowed the above graphic: http://www.truemove-h.com/helpsupport_apnsettings.aspx
True seems dedicated to the curious corporate tactic of changing the location of any helpful information on their website every few months, to the point where I can no longer find it. Anyway, the settings described above are still valid as of February 27, 2014.