Went to a new Japanese restaurant opening today with Tong. It wasn't crowded at all, and my first impression was bad because it reeked of fresh paint inside.
I don't want to go into much detail, because we only had a few dishes, but what we did have was enough to lure me back again to try some other things.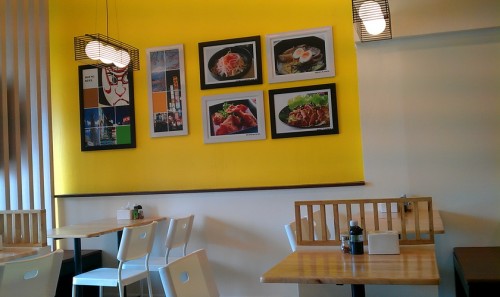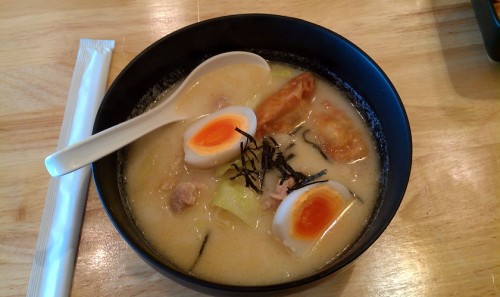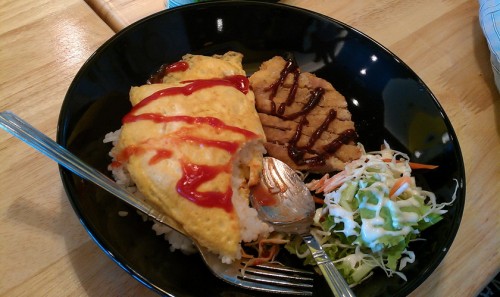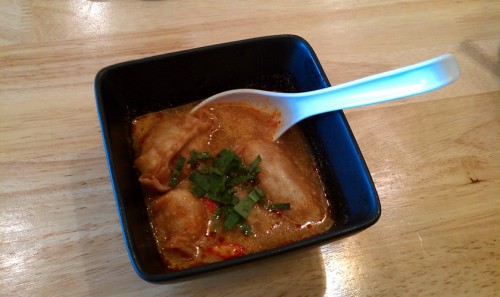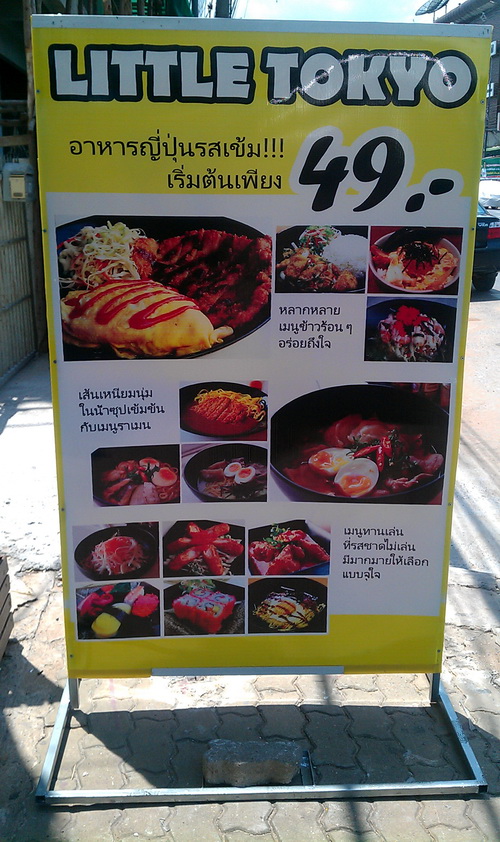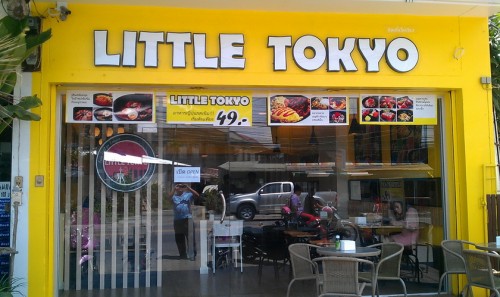 Overall, I give this place a 6/10 (so far) – worth going to check out. The food had problems, but hopefully they will be ironed out soon.
Strengths: Reasonably priced (much cheaper than Japanese restaurants in Sermthai Complex). Has at least a couple strong dishes; soup gyoza is pretty good (tried two dishes with it).
Weaknesses: Smells of paint. Bad noodles (unforgivable for Japanese ramen). Bad sushi (not pictured above). Not much parking. Iced green tea is tooth-dissolvingly sweet. Hot tea is cheap and flavorless.
The place is located next to the copy shop on the corner of Highway 208 and Nakorn Sawan Soi 18 (the street that goes down to N&N 2 and Med Side) next to the copy shop.
http://goo.gl/maps/4E53T