After years of experimenting with the tough meat of Bos primigenius indicus (commonly known as Brahma or Brahman, the breed of bovine originating in India that eventually spread to the rest of the world to be enslaved, robbed of milk, and mass-consumed – why oh why did they ever leave the land in which they were worshiped?), I have found the best cut of meat for general purposes: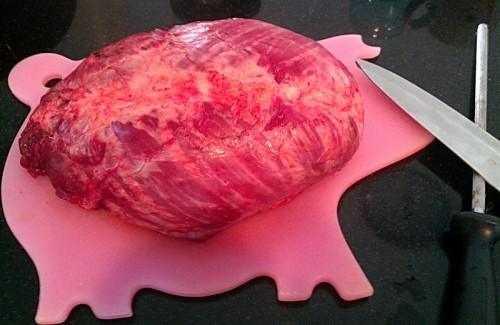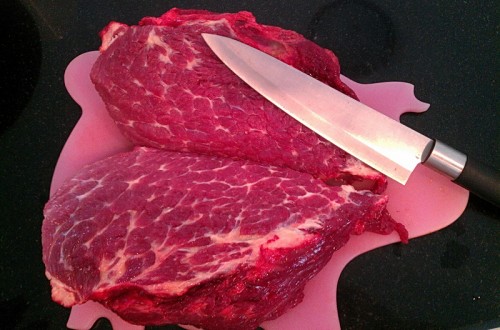 This is what is referred to as the "neck hump," or more disgustingly, the "neck boil." Here is a good photo of one, if you can keep your eyes off of dangling distractions: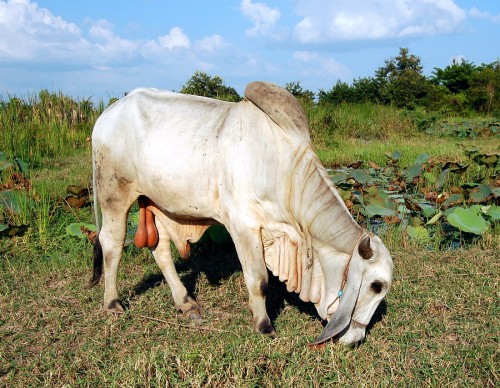 This cut of meat is not tender enough for steaks, but is great for stews, curries, and the like. I have never had a good beef steak in Thailand, and it is my belief that, generally, the tenderness of beef runs inverse to your current proximity to India, with a few exceptions (Japan being the most notable). That's fine, since it's a trade off for good quality of other meats, fish, and fowl.
I used the neck hump above to make an excellent batch of Japanese curry a couple months ago. When we went to buy it from a roadside stand, we were lucky to get it very fresh: