A couple months back, we visited a small restaurant in neighboring Kosum Phisai, on one of the two main routes to Khon Kaen from Maha Sarakham. This place advertises along the highway as serving spaghetti and pork steak, the local iterations of which are invariably disappointing… but I bever order that crap anyway, so it didn't really bother me. What did bother me was what I found on the bathroom wall: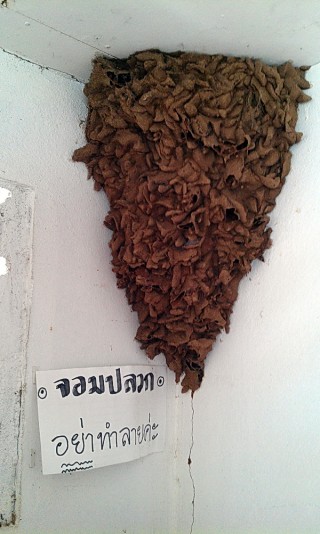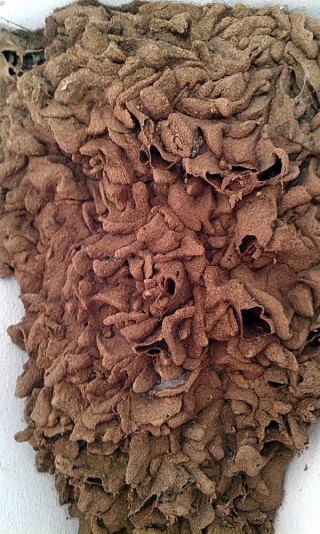 Nam reported that the same could be found in the women's restroom as well (the man's and women's were separated by a wall, so it was probably connected through cracks or something.
This was one of the more disturbing sights at a restaurant last year, somebody caring for the termite nests.