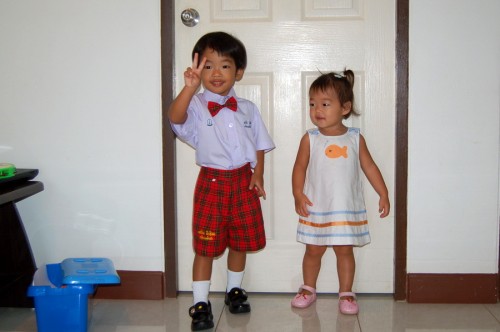 This is from a few months ago, but I forgot to post it until now. Don't worry, the little kids at Max's school aren't self conscious enough to care about having to wear fake tartan skirts/shorts.
Max's uniform schedule:
Mon to Wed: Red tartans
Thursday: Poorly sized yellow athletic outfit
Friday: Blue tartans
Mina's nursery school has no uniforms, and sometimes she chooses what she wants to wear by herself.