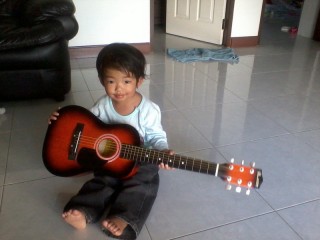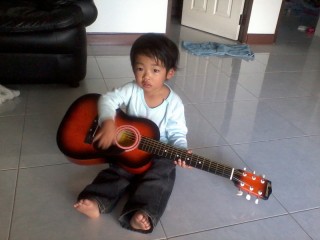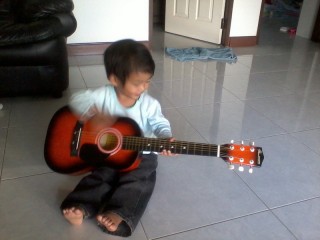 Max was so jazzed about playing his toy guitar, we broke down and ordered a real one off the internet. It's called a Plum Blossom, if I remember correctly. I arranged for one of my second year students to come give him lessons once a week, but it's just too soon. He won't play when we want him to, and often just ignores people he doesn't know.
Ah well, at least I got some photos, and the guitar is being kept safe for if he shows an interest again.
——————
I'm posting a bunch of phonecam photos in the coming days, so please forgive the craptastic quality.