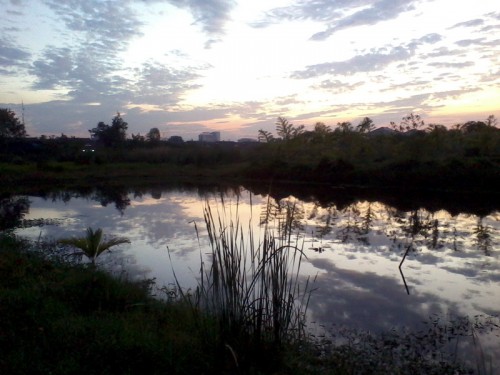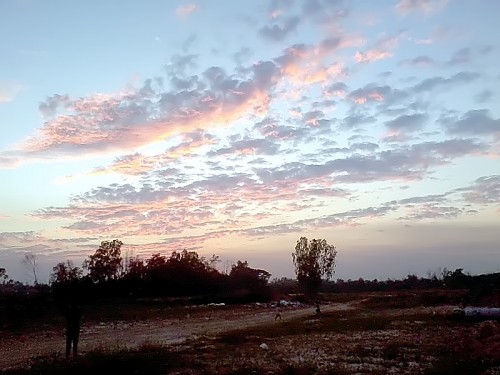 It's still quite cool during the days in Maha Sarakham and actually cold at night. Last year we only had a week or two of this weather, so it's been great to have it continue for almost two whole months.
These past two months, I've been all over on family trips to Phimai, Chiang Mai, and Surin, and for work to Nam Nao, Saraburi, Trat, and Koh Chang. Next weekend I'm taking my Master's class to Wang Nam Keaw for a weekend survey. Then hopefully, I can take a break from too much traveling for a while. The babies miss me when I'm gone (or so I like to think), and I miss them too.
The photos above were taken with my Galaxy 5 phone on one of our neighborhood walks – the open areas in our development are fast disappearing, so we are getting in as many dirt road rambles with the babies as we can.