He will do anything to avoid going. Once he's there, it seems that he has a great time, but he just hates going (this is how I felt about school at his age, too).
He is clever enough to say he is sick, and determined enough to say that he wants to go to the doctor and get a shot (!).
He will refuse food for over an hour, and then suddenly eat with gusto just as we're about to go out to the car.
Once in the car, he will say he wants to eat this or that from a roadside vendor, or suddenly want to visit a specific place.
My favorite, though, is when he offered to stay home and clean his room: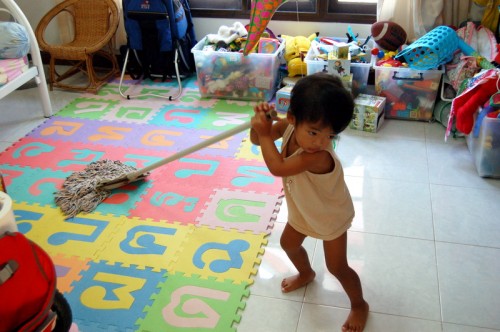 Yes, I made him go when he was finished.