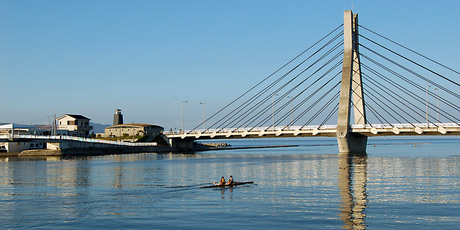 This is the Sumoto River. It joins the sea just under the bridge. It is rich in mullet, and not much else, although they used to farm unagi in this area, before the big typhoon.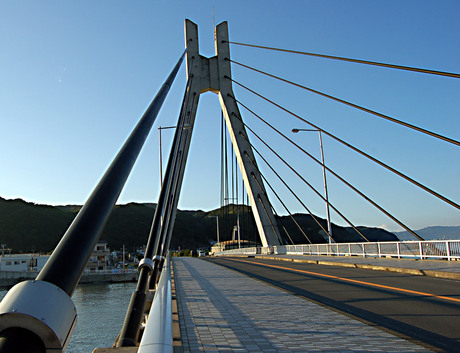 I've always liked this bridge, ever since I first saw it – when I came here for the job interview six years ago. Ironically, the cops like setting speedtraps right around the spot I took this picture and it's the only place in the world I've gotten a non-parking related ticket.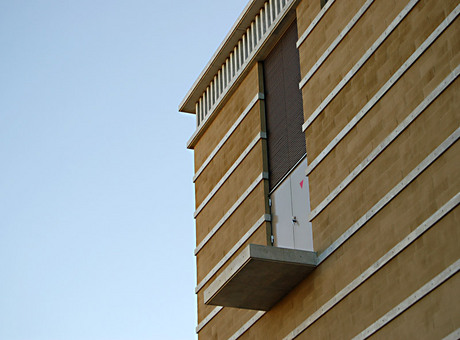 A loading door on the top floor of the new city gymnasium, near Jusco (aka " Mecca of Awaji").