I'm currently in a state of being extremely busy juggling things like preparing for a new school term, managing a botched house extension, getting our main car repainted, moving a metric ton of dirt the workers we fired (from previously mentioned house extension job) left on the street in front of our house with the only Radio Flyer I've ever seen in Thailand, getting diphtheria/tetanus boosters because I gouged my leg on my rusty barbecue grill, replacing a temporary crown on my tooth with a permanent one, running around to every home improvement shop in town to find the correct angle grinder attachment/vinyl flooring sheets/ceiling hangers, etc.
Here is a shot of the best khao tom I've had all year, up in the mountains, on break from performing Okinawan music to Northeastern Thais.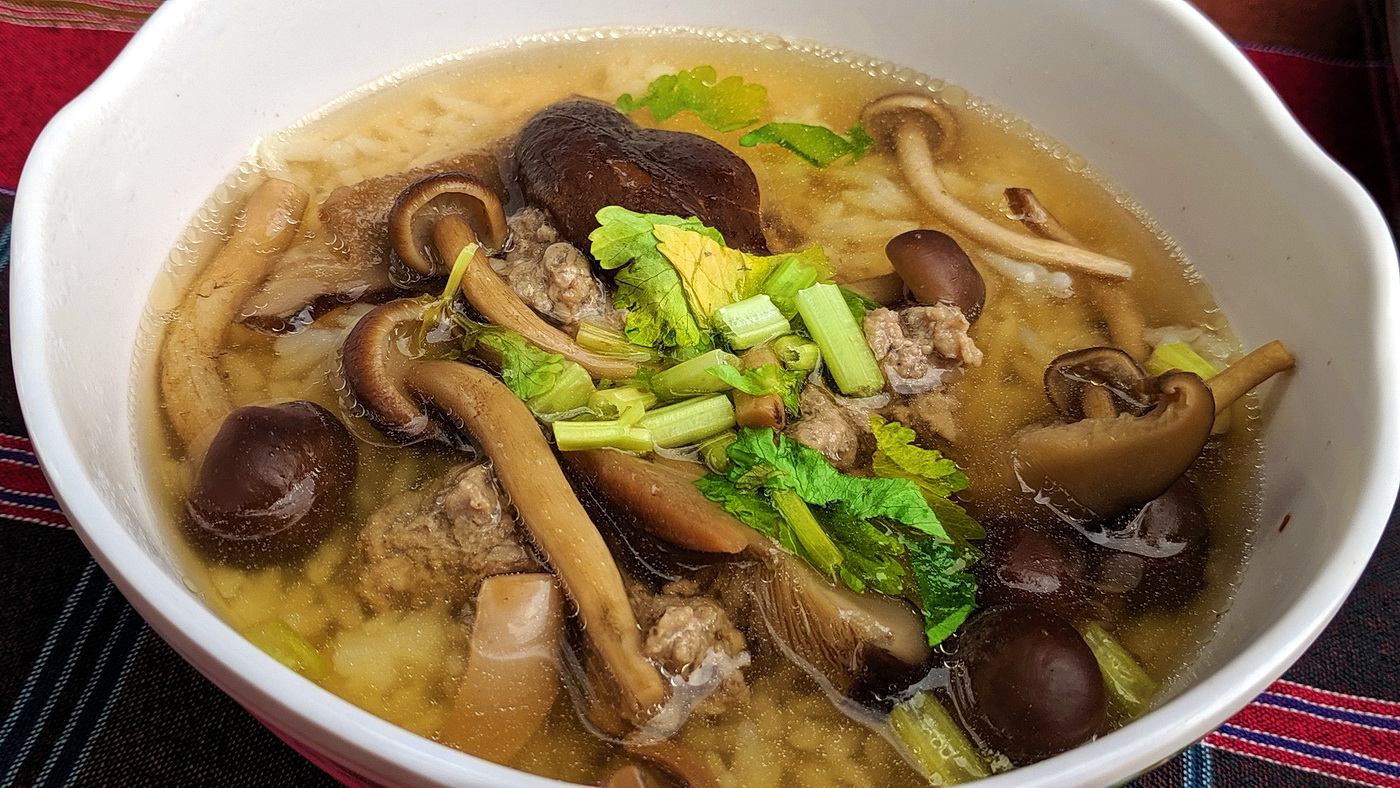 Also, we miss Max and have decided not to bring him back on a repatriation flight to face 2 week quarantine by himself, and instead wait until we can go get him (intl flights are still not allowed into Thailand) safely.